Best Real Estate Lead Generation Ideas for Introverts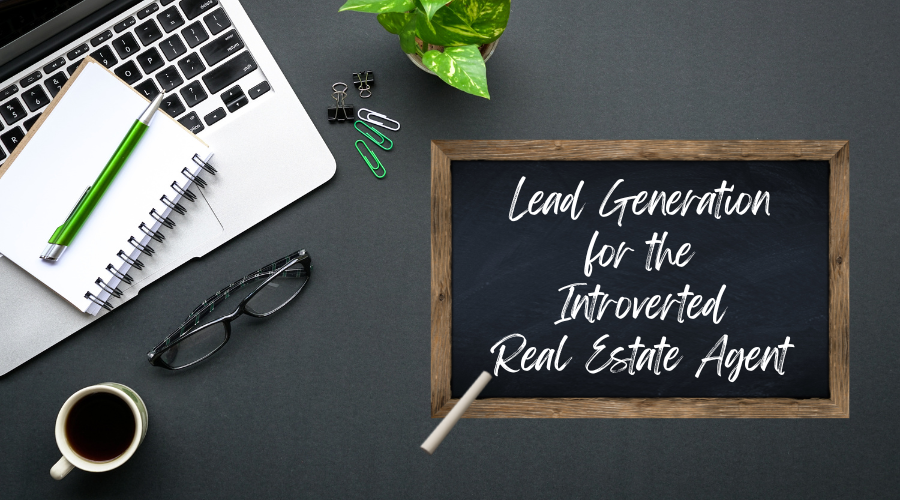 It's often said that real estate is a relationship-building business. There are some who might think that's a job only extroverts would excel at. That isn't true, however. Introverts are no strangers to getting creative and using critical thinking to communicate more effectively. If you've ever tried lead generating before, then you know how essential these skills are and how important it is to find the method that works best for you. Here are the best real estate lead generation ideas if you aren't into cold calling, door-knocking, or approaching strangers in the grocery store.
LinkedIn
LinkedIn is a professional networking platform where it's expected to make business connections. It's also a good place to search for companies that help relocate their employees. Reach out to recruiters and HR departments to offer your local real estate expertise. It may be less nerve-wracking to go where people are already in "professional" mode and are more open to receiving a sales pitch. 
Social Media
Social media is one of the most popular lead generation tools of modern agents. It enables you to meet potential clients wherever they are (from wherever you are). It's important that you be consistent with what and how often you post, though. Your social media presence should be a reflection of your brand and the value you provide to clients. Educate your audience about real estate and inspire them to take action by reaching out to you for more.
Real Estate Blog
Start a real estate blog to grow your online presence and reach a larger audience. Write about topics that educate and provide value, such as housing market stats, renovation trends, and house-hunting tips (see more blog ideas here). Hosting the blog on your agent website and optimizing it for SEO will drive more traffic to your site. You can also repost the blogs on your social media for even more exposure!
First-Time Buyer's Seminar
Hosting a seminar might sound intimidating, but here's another way to think about it. You've gathered all your prospects in one place, so you only have to say your big pitch once. Potential buyers are more likely to attend a free, educational seminar than respond to a cold call or agree to a one-on-one sales meeting with a stranger. And these prospects will probably be nervous about buying a home for the first time – maybe even more than you are about hosting! Try planning a virtual event or partnering with a local business or organization for an in-person seminar.
Facebook Groups
Join Facebook Groups that genuinely interest you, such as groups for kayakers, DIY crafters, or pet lovers – they don't have to be real estate-specific. You'll naturally get to know other members in a comfortable environment. Actively participate by asking and answering questions and attending local meetups. When they have a real estate need, you'll have already built their trust and confidence in you. This lead generation strategy may take longer to see results, but it builds a strong foundation for referrals and passive leads.
Now that you've attracted potential real estate leads, it's time to use another important part of a successful agent's communication skills – listening. And listening is something introverts often excel at. Even if a conversation isn't directly about real estate, you can gain information that may be helpful later. Your neighbor might mention they got a new job across town or that their parents are retiring soon. These are lifestyle changes that might create real estate needs you can help with. A real estate lead can come from anywhere, so practice your scripts and put yourself in situations where you feel the most like yourself.