The 5 Best Apps for Real Estate Agents to Integrate Processes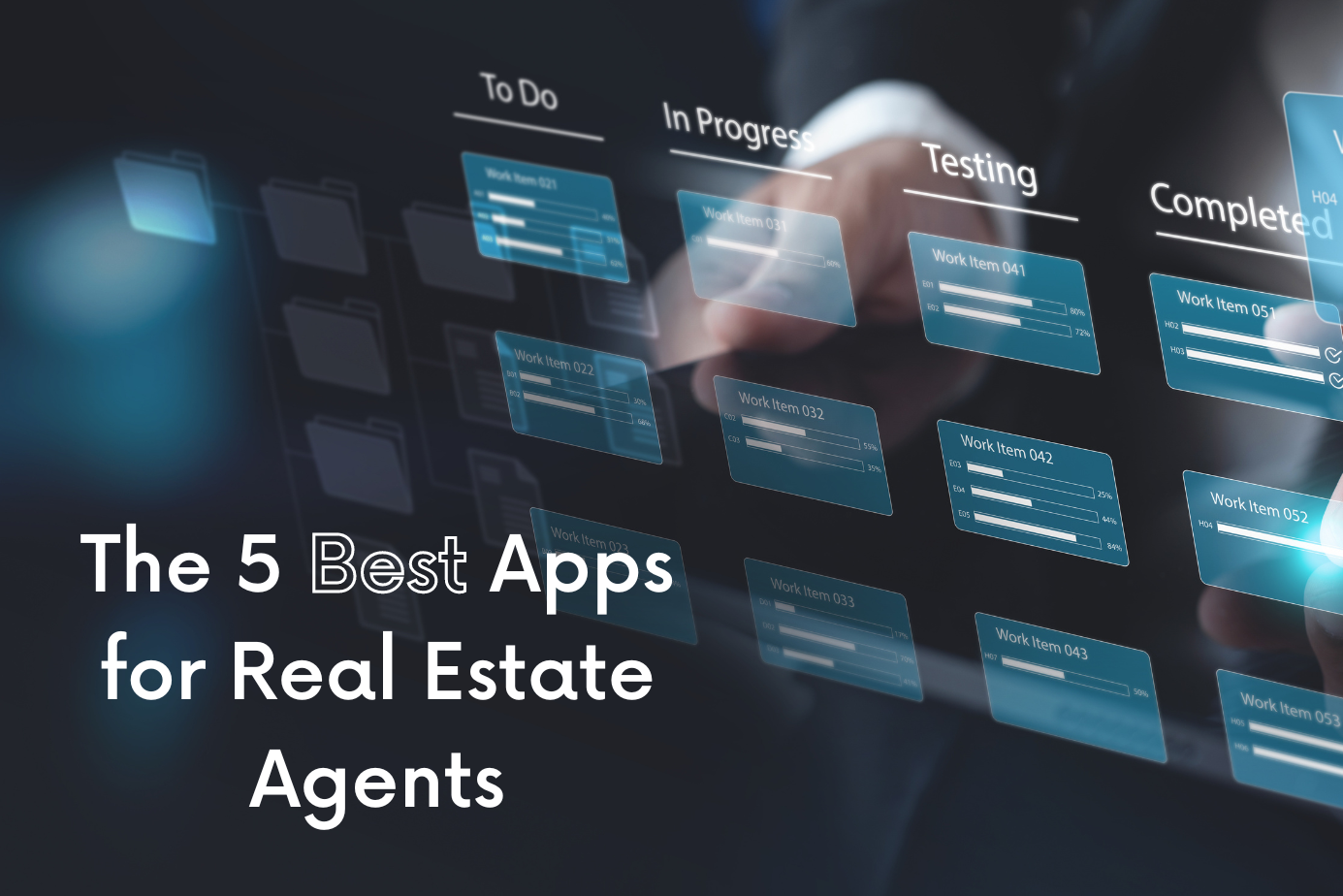 Real estate agents wear many hats throughout their careers to deliver the best service possible to their clients. But how can you stay on top of all your different roles and still excel at each of them? The answer is integrated real estate applications! The best apps for real estate agents to use are the ones that communicate and interact with each other. Here are 5 apps to subscribe to if you want to increase your efficiency and get more leads to closing.
Zapier
Zapier is a sales outreach and lead flow automation app that can integrate with over 5,000 other apps. It's your ultimate business assistant! A few simple clicks will set up a series of actions that are triggered by specific "if/then" scenarios. If a new lead comes in, then they will be added to an email list. If the lead is a seller, then they will receive a seller's intro email. You can automate up to 100 tasks at a time with Zapier. That's 99 more tasks than one person would complete in half the time!
CINC
Commissions Inc., or CINC, is a lead generation and CRM platform that helps your business grow faster by generating and closing more leads. CINC provides the leads as well as the tools needed to organize and nurture them. This includes social media and ad campaigns, lead insights, scripts, behavioral messaging, and task automation. CINC will also integrate with other lead sources and productivity apps, including Zapier. Never let another client fall through the cracks with a workflow that optimized!
Realtors Property Resource®
Realtors Property Resource®, commonly called RPR, is used by agents to pull CMAs and other property reports fast and easily. Reports are customizable for buyers, sellers, and open houses, and can be branded with your logo and contact info. RPR is also a useful prospecting tool, with the ability to farm a geographical area and create mailing labels. Because RPR integrates with the MLS, market data is always timely and up-to-date. You won't need to waste time calling and leaving voicemails to verify old information!
Dotloop
Dotloop is a real estate transaction management software that streamlines compliance and gets agents to closing faster. It integrates with more than 75 real estate apps, including CRM, lead gen, accounting, and marketing platforms. You can share, edit, e-sign, and submit documents for review to clients and your brokerage. Simply send an email and in a few clicks, they can sign and initial as needed. No more chasing clients across town just to get a signed agreement!
Connecteam
Connecteam is an all-in-one organizer perfect for managing "deskless" real estate teams. Engage with your team, view schedules and work hours, assign tasks, send and request reports, and manage other HR processes. It also integrates seamlessly with Quickbooks Online and Gusto payroll for 100% accurate time reporting and GPS tracking. Real estate agents often work on the go, making it harder to track progress manually. No matter where you and your team are, Connecteam makes it easier for everyone to be on the same page!
These are among the best apps for real estate agents because of the time saved, increased efficiency, and consistency of service they're able to provide. When you have an optimized workflow, you can focus more time and energy on going the extra mile for your clients. What else can you do to set yourself apart from other agents? Think about how to add a personal touch at every stage and incorporate that into your automated processes. Whether you're a solo agent or part of a team, you'll soon find your business growing to a whole new level.
How else can you take your real estate business to the next level? With Square Foot Productions' high-quality real estate photo editing and virtual staging services. Start your order now and transform ordinary images into extraordinary ones!