5 Smart Home Features to Boost Your ROI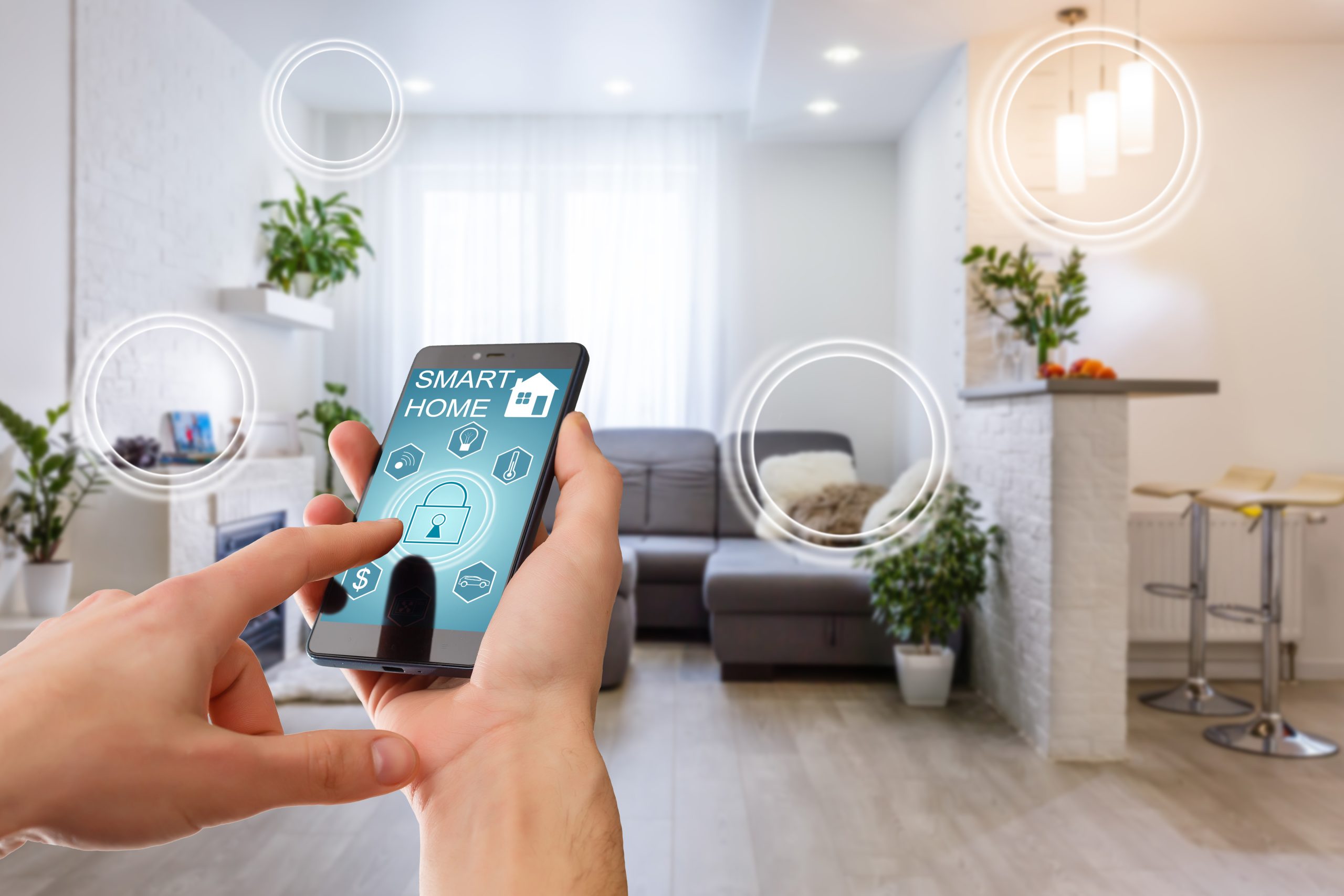 Smart home features are becoming commonplace today as accessibility to technology expands. Everyday household items now have the ability to connect to the internet and integrate with other tech around the home. Not only does this make daily life easier, but it also increases the potential return on investment (ROI) for a homeowner. Most "smart" home upgrades appeal to renters, and they're willing to pay more for convenience. Meanwhile, more permanent upgrades will help increase equity in the home. Let's look at some examples of the 5 best smart home features that can boost ROI!
Security
Remember when you had to race to shut off the security system when you got home? Not anymore! Innovative security devices can be controlled directly from a mobile app now. Consider a comprehensive system, such as ADT Command, that syncs up with other security tech, including cameras, flood lights, video doorbells, and smart door locks.
Climate Control
Smart home technology ensures it's always the perfect temperature indoors, no matter the weather outside. Don't want to get out of bed on a cold, dry winter's morning? No problem – just grab your phone and make some adjustments before starting your day. It's never been easier to choose your own climate than with smart thermostats, smart humidifiers, and electric fireplaces. 
Lighting
Most smart bulbs connect via WiFi or Bluetooth and have dimming and color-changing capabilities. Wake up with the "sun" by scheduling the bedroom lights to fade to a warm yellow with the morning alarm. Or set the mood for movie night by changing the living room lights to dim blue. You'll never have to stumble around in the dark or get up to turn off the lights again!
Appliances
Have you ever left the house and then realized you left clothes in the dryer? Send a simple command to the smart dryer from your phone and fluff those clothes so they don't wrinkle. If you think that's cool, that's nothing compared to the smart oven that syncs with recipes and sets its own cook time. You'll never have to guess if you left the oven or the stovetop on again!
Home Network
Fast, reliable internet is necessary to integrate all the smart devices and keep them running smoothly. A hands-free assistant, such as Amazon Alexa or Google Assistant, adds voice activation to other smart devices on the same network. Even "dumb" appliances can be transformed with a smart plug that connects them to the home system. So, maybe consider an ethernet connection!
Whether you plan to rent or sell a home or live in it yourself, adding smart home features will increase your ROI. Hands down (or should we say, hands-free)! If you can think of a task to be done around the home, there's smart technology that can do it for you. Almost everything can be turned on and off with the touch of a button – from the couch, or while cozily tucked in bed. It's fast, easy, convenient, and it's fun, too! Just make sure all the devices are compatible with the central control system (e.g. a mobile app, Google Home Nest, or Amazon Echo).
Need a "smart" real estate listing for that smart home? Book Square Foot Productions' photo editing and virtual staging services to take your residential and commercial listings to the next level!