Our 10 Favorite Real Estate Photo Edits from 2022!
Can you believe 2022 is almost over already? Neither can we! To celebrate, we've looked back at our favorite projects this year and put together some before-and-afters to share with you. Here are our 10 favorite real estate photo edits, from virtual staging and remodeling to twilight edits and aerial spotlights. Read on to learn how these professional edits can take your real estate listings and marketing materials to the next level. And find some inspiration for next year, too!
#1: From Dated to Upgraded
Not all homes have to be brand new to be great – a lot of homes out there have strong foundations. Unfortunately, a dated design style and older appliances can sometimes be a turn-off for potential buyers. A modern update with virtual remodeling made this kitchen a whole new experience and shows off its new potential.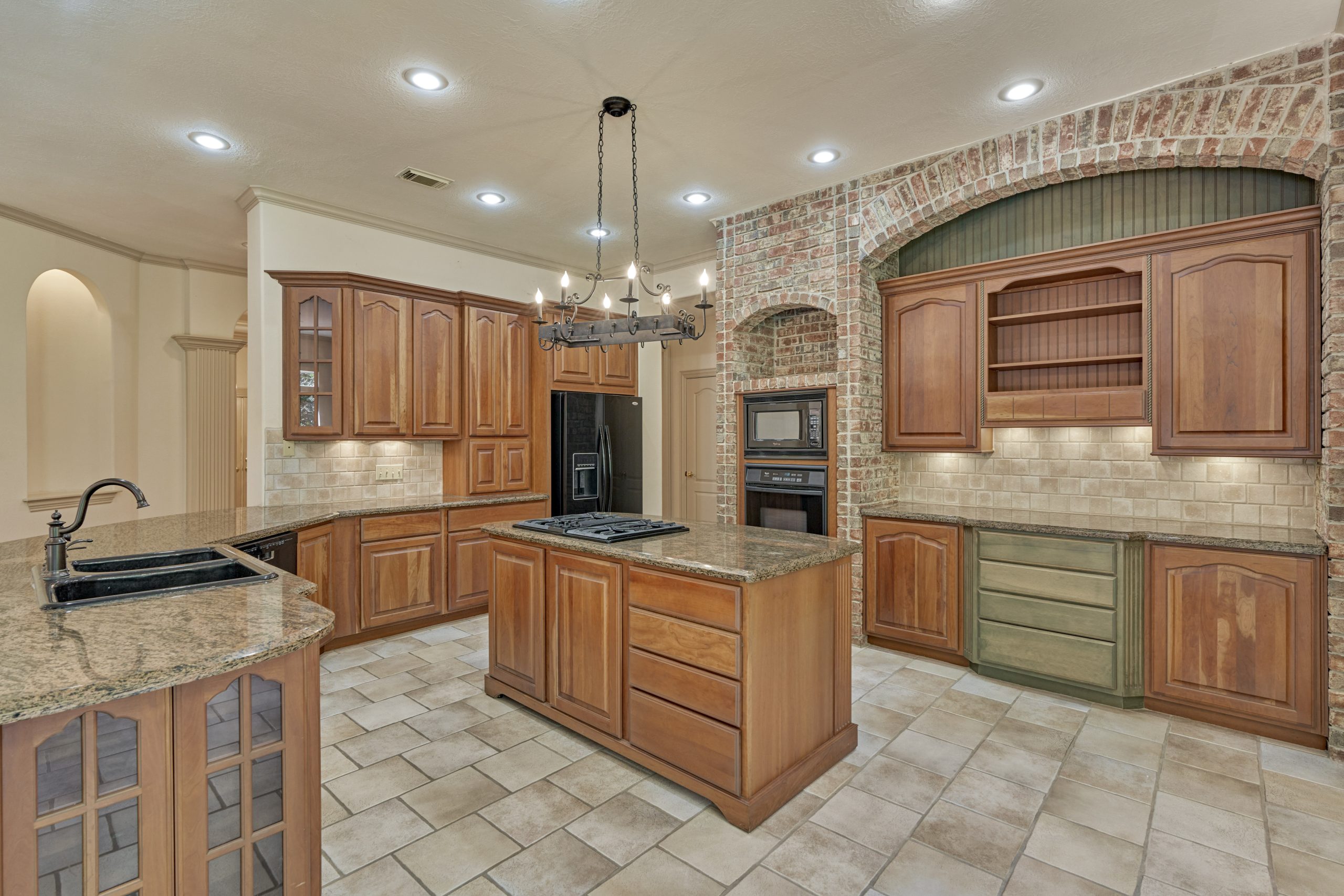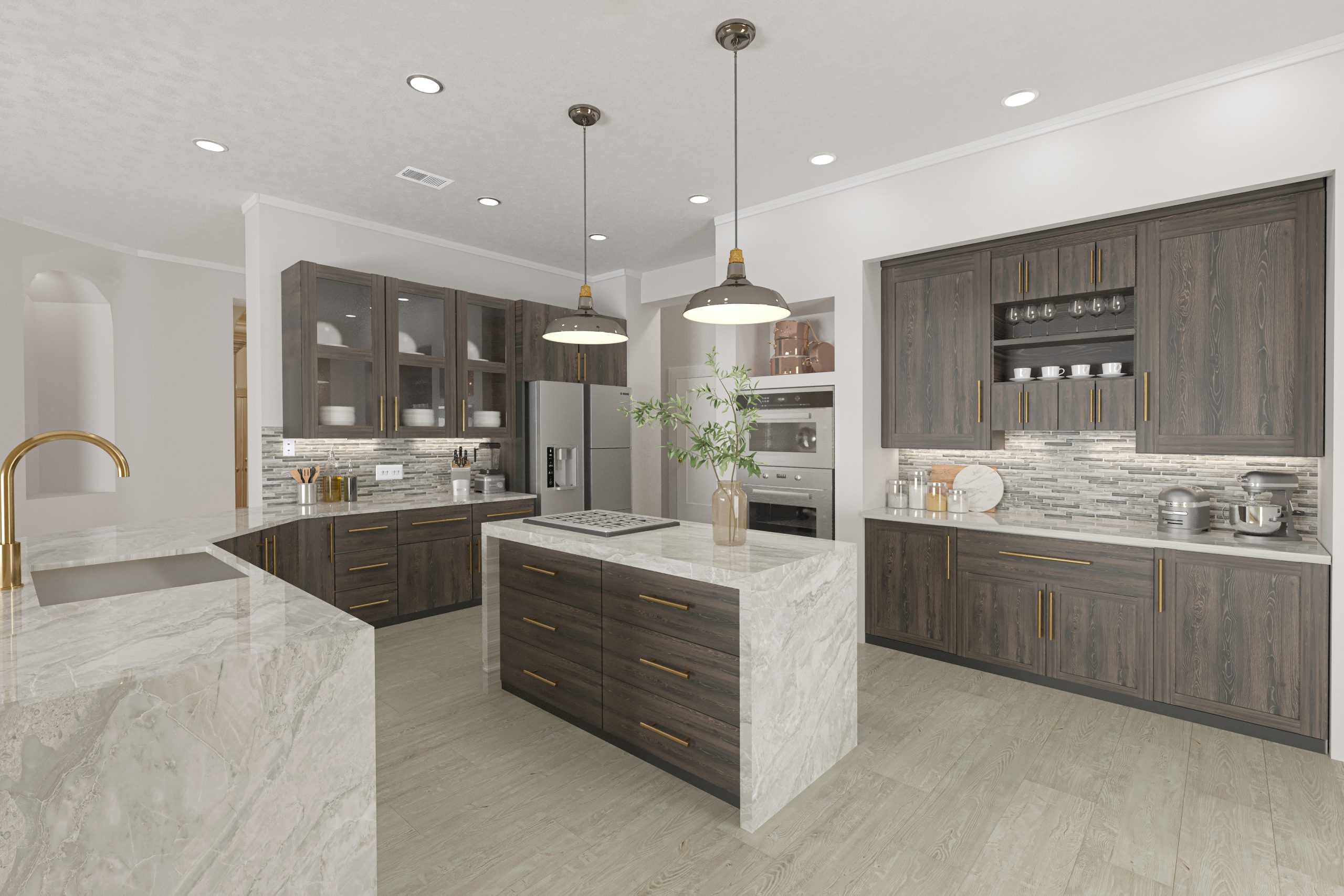 Featured Service: Residential Virtual Remodeling (Modern Design Style)
#2: From Dawn to Dusk
We love a good daytime-to-twilight edit, but it's especially fun around the holiday seasons! This Halloween theme edit really pops in the twilight image and gives the home a spooky yet welcoming feel. Seasonal decor can really help highlight the best features of a home and attract more buyers during the holidays.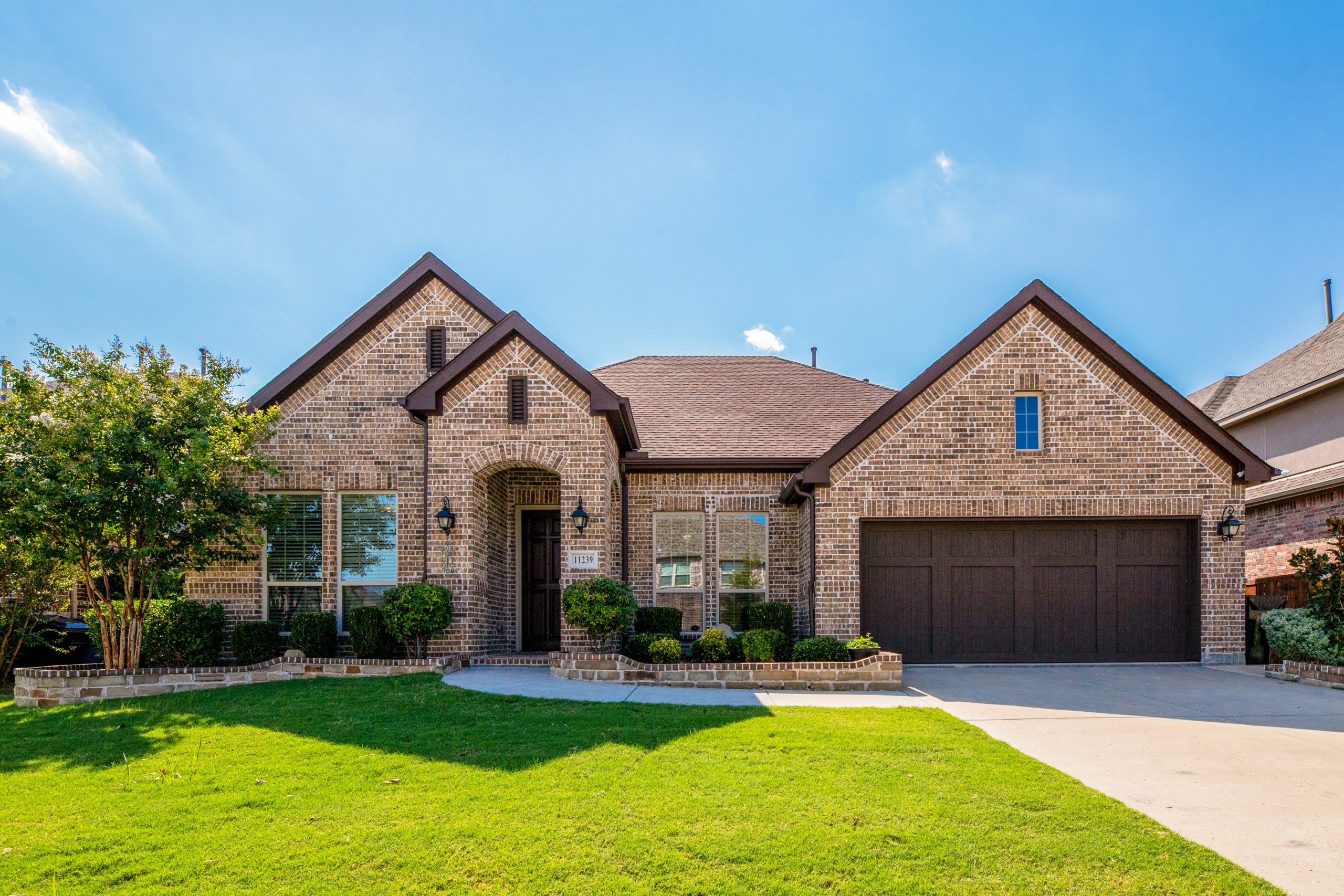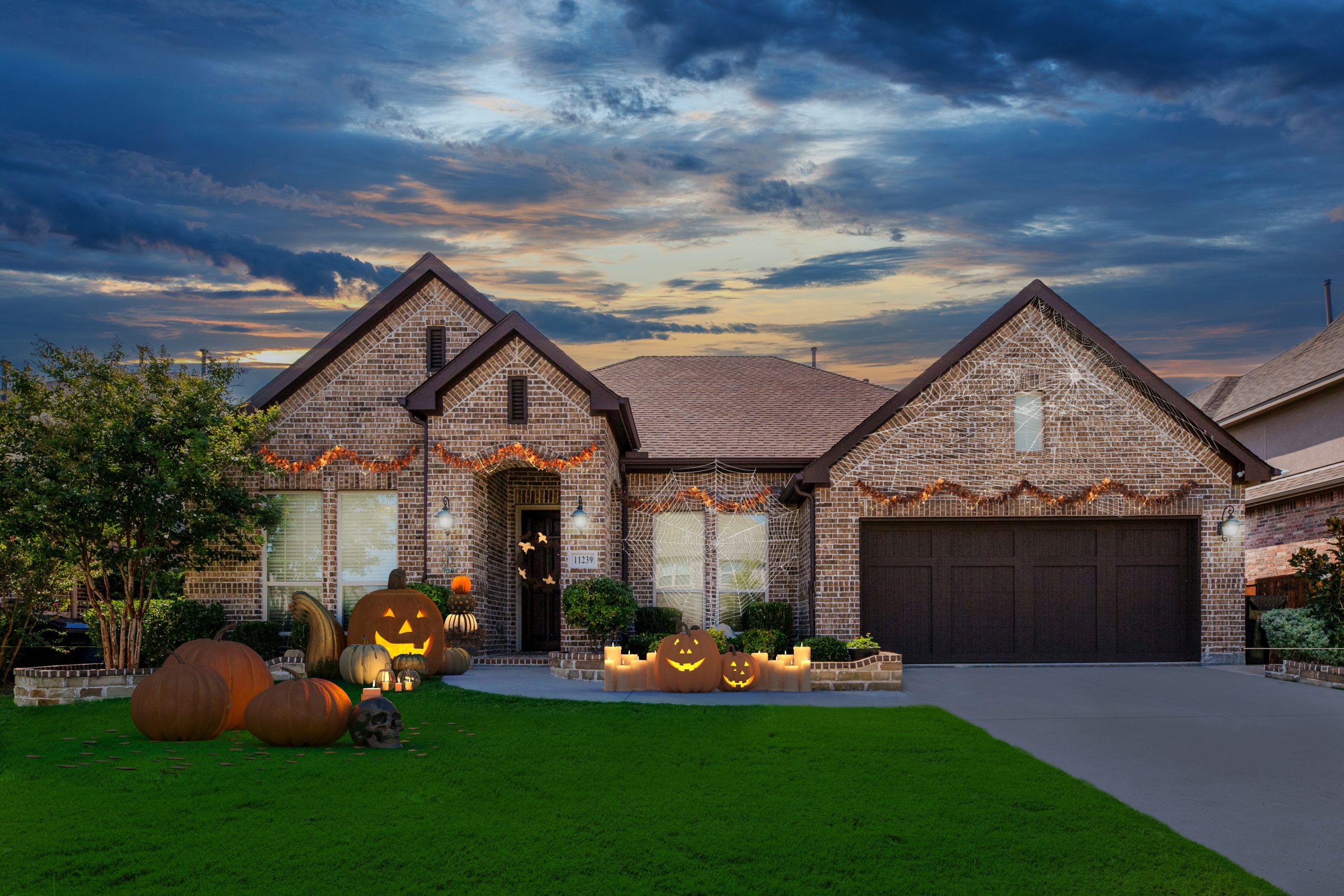 Featured Service: Daytime-to-Twilight (Halloween Theme)
#3: From Traditional to Modern
The wrong furnishings can really age a home, even if it's a newer build. First, we digitally removed all the existing elements, and then we replaced them with more modern furniture, paint, and decor. We love how these edits brightened up the room and appeared to make it even larger!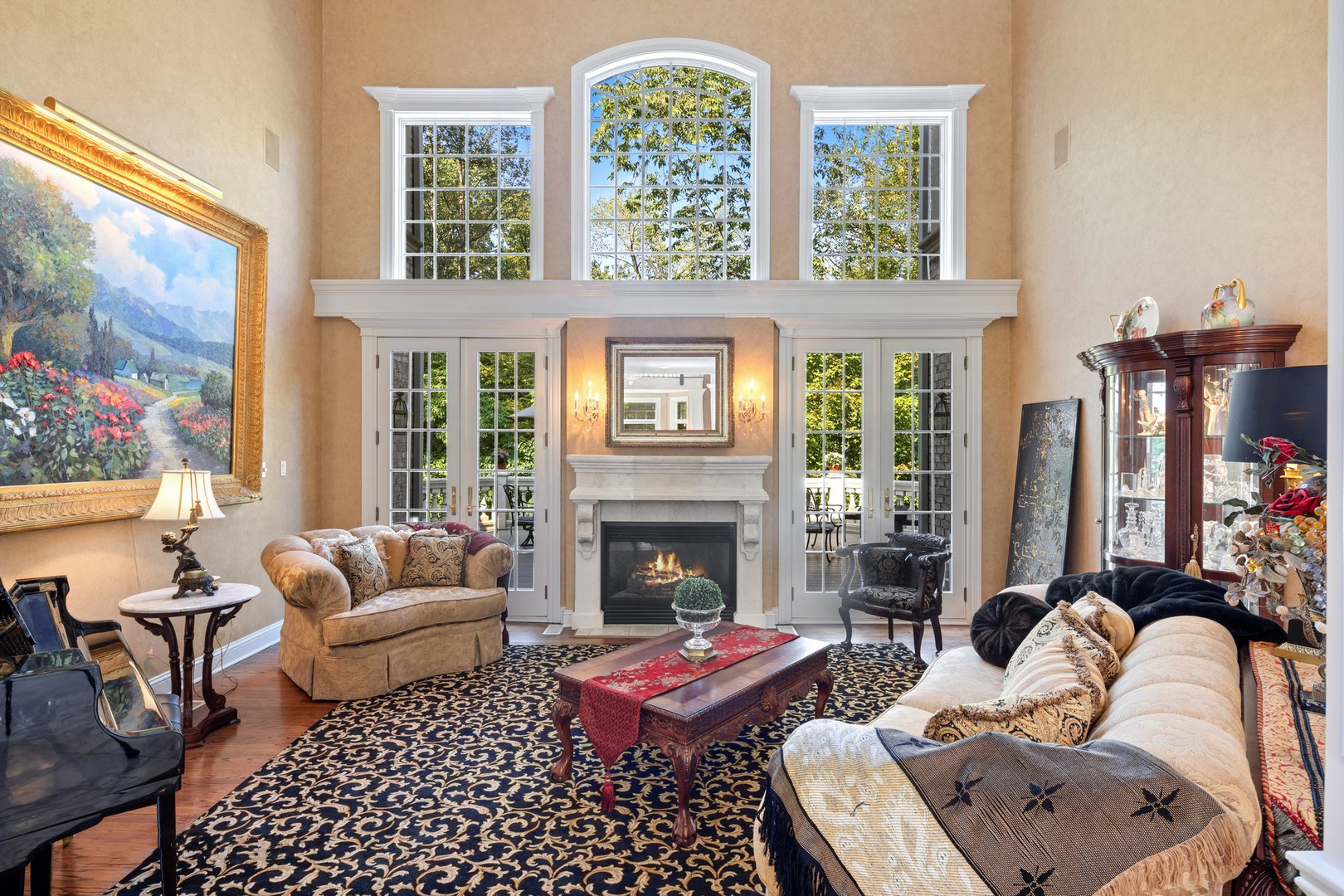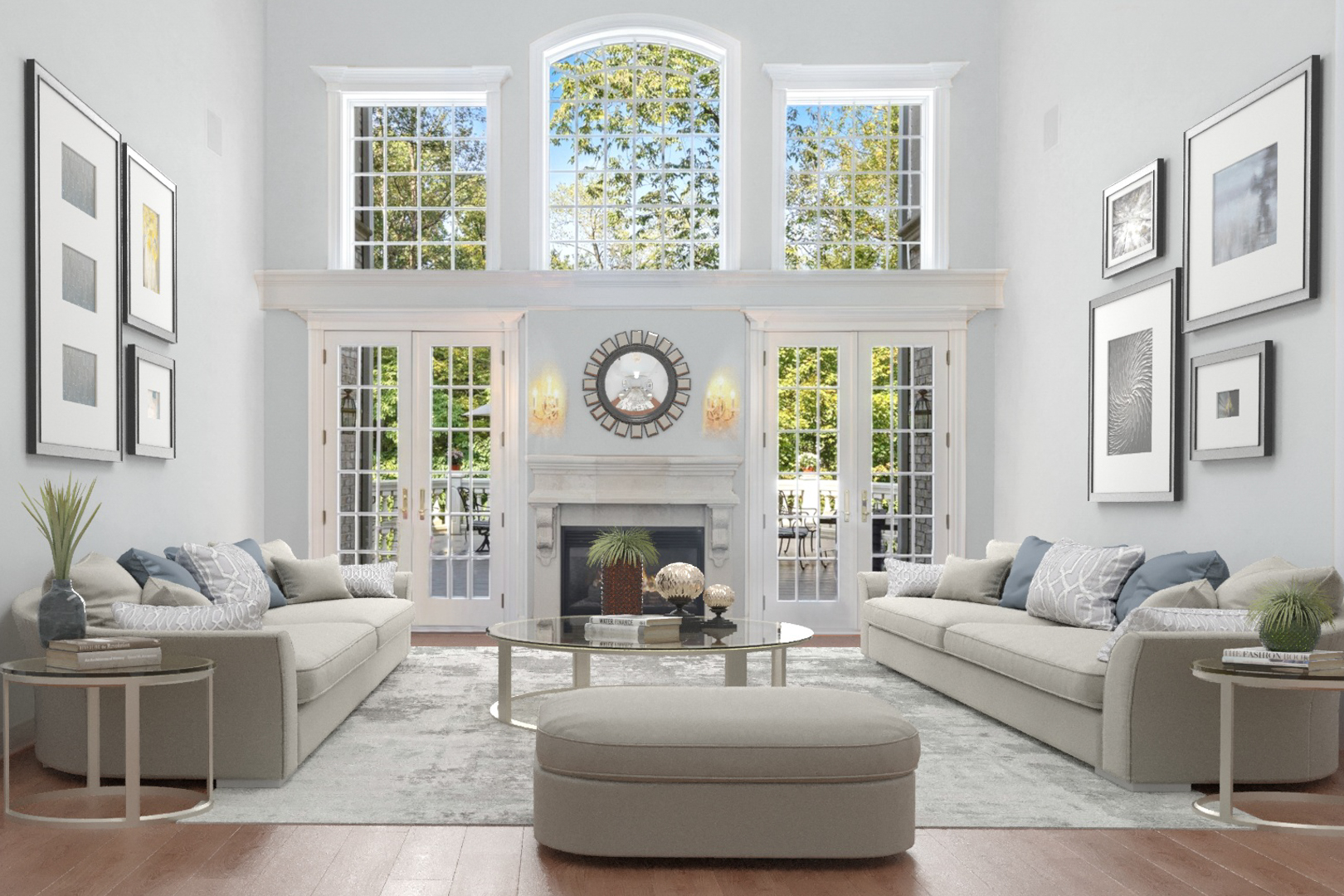 Featured Services: Occupied-to-Vacant + Virtual Staging (Modern Design Style)
#4: From the Unknown to the Outlined
It's always fun to work with drones and this aerial spotlight is no different. The crisp outlines of all seven lots make it much easier to pick out one lot's boundaries from another. We wouldn't mind living on any of these lots with sweeping views like that!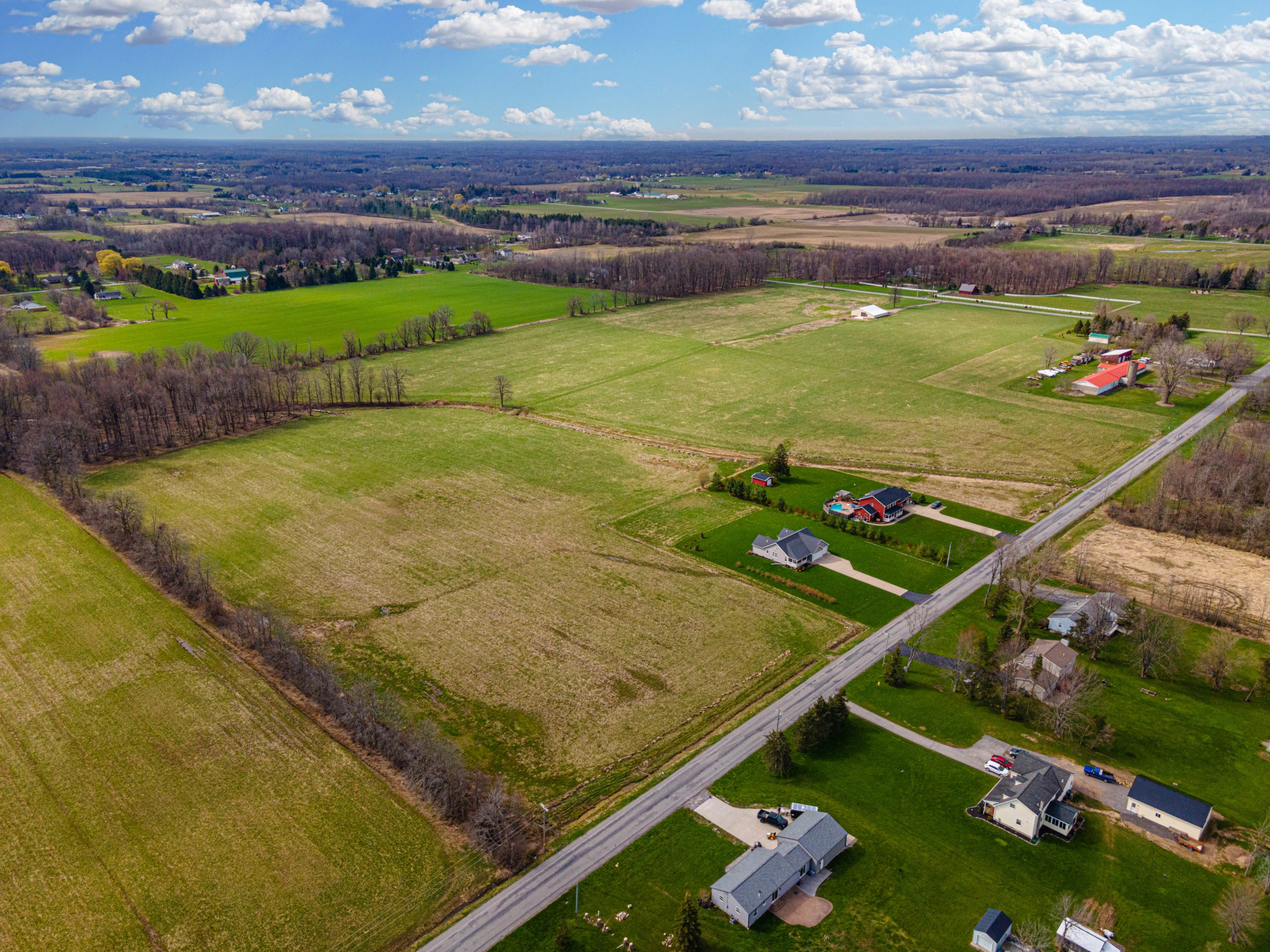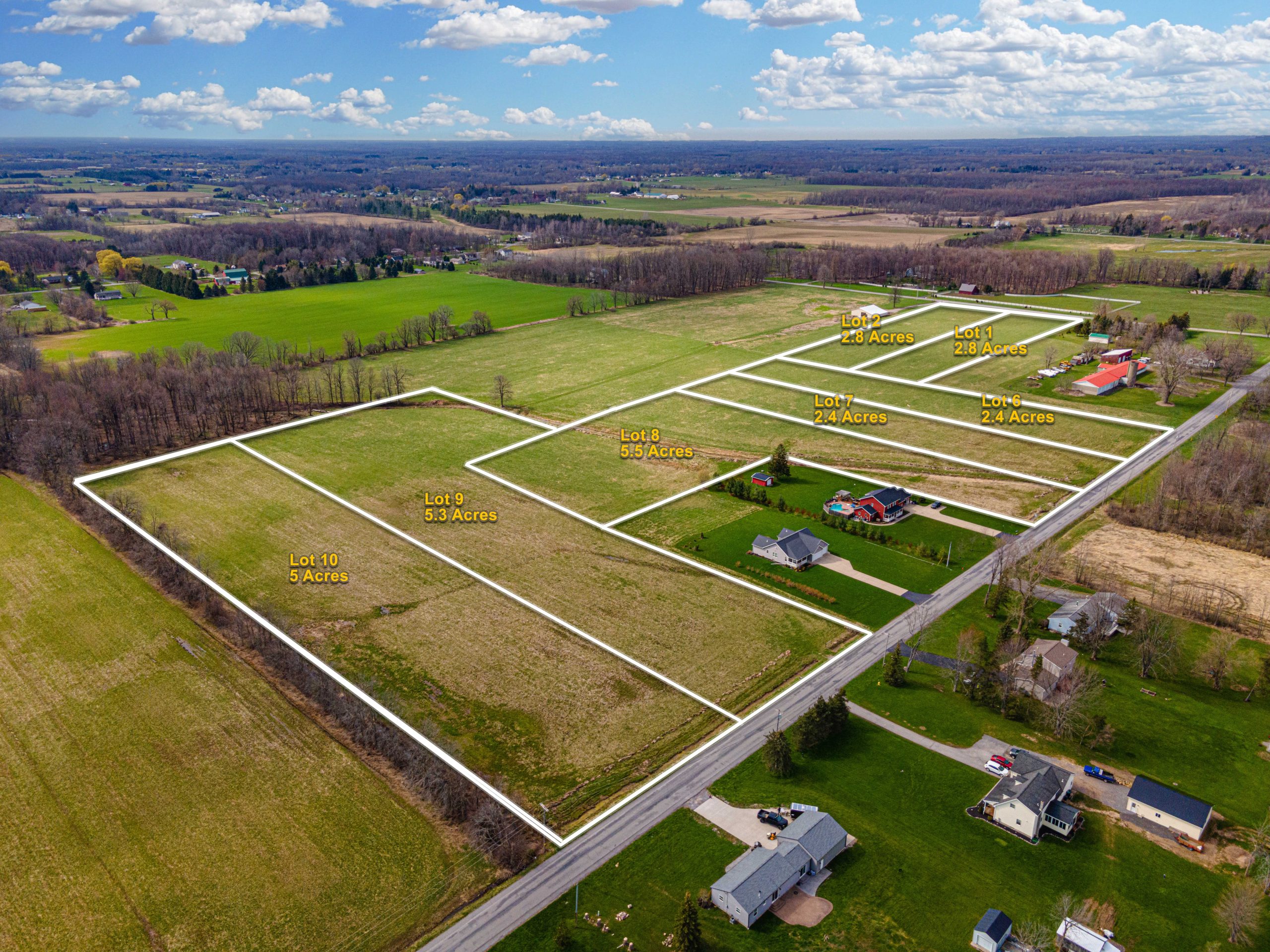 Featured Service: Aerial Spotlight
#5: From Nothing-to-Wear to Style Guru
People don't often think of staging the closets, but we love this virtual transformation! It really shows off how much the custom shelving system can hold. And it's hard to feel like there's nothing to wear when everything can be this organized!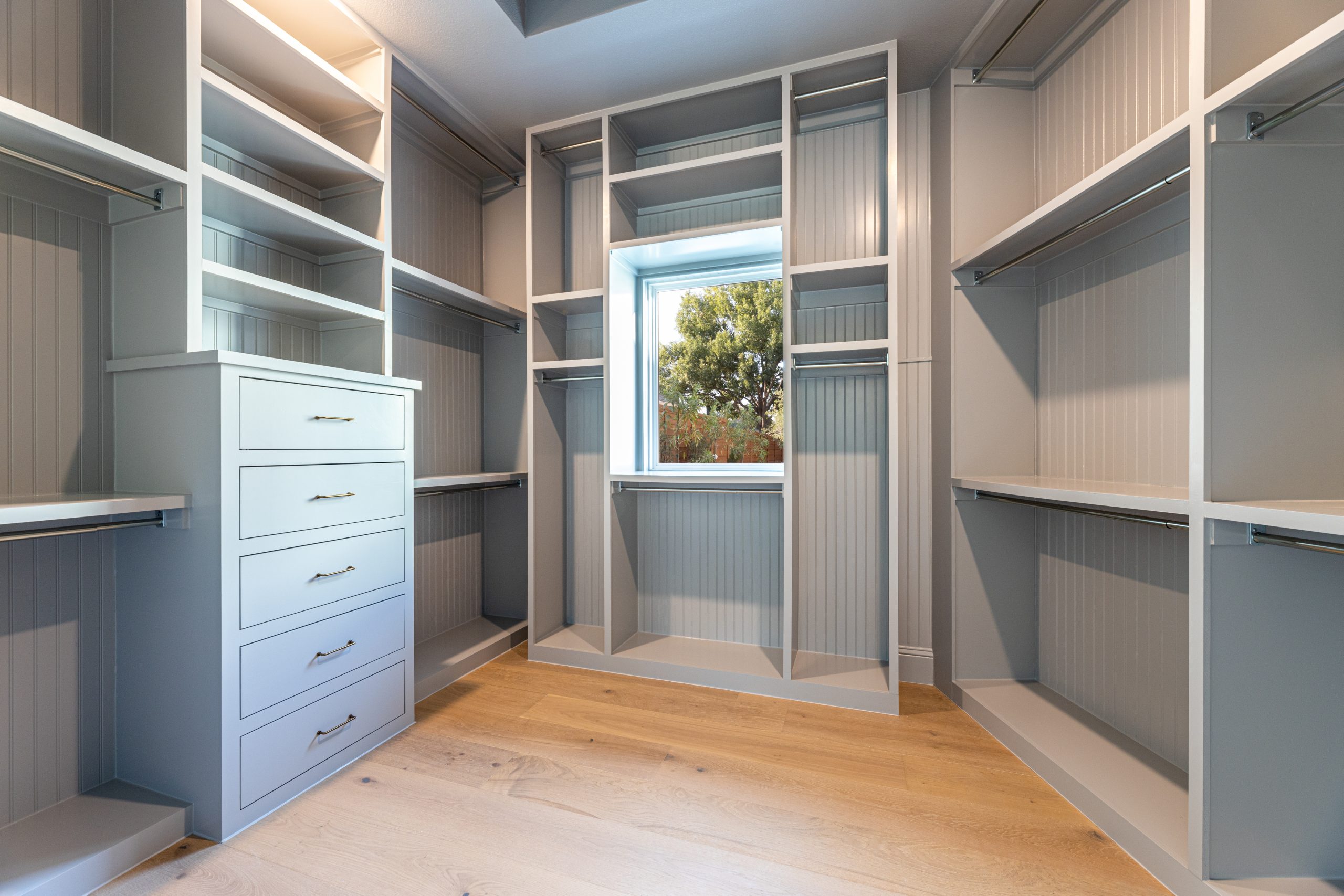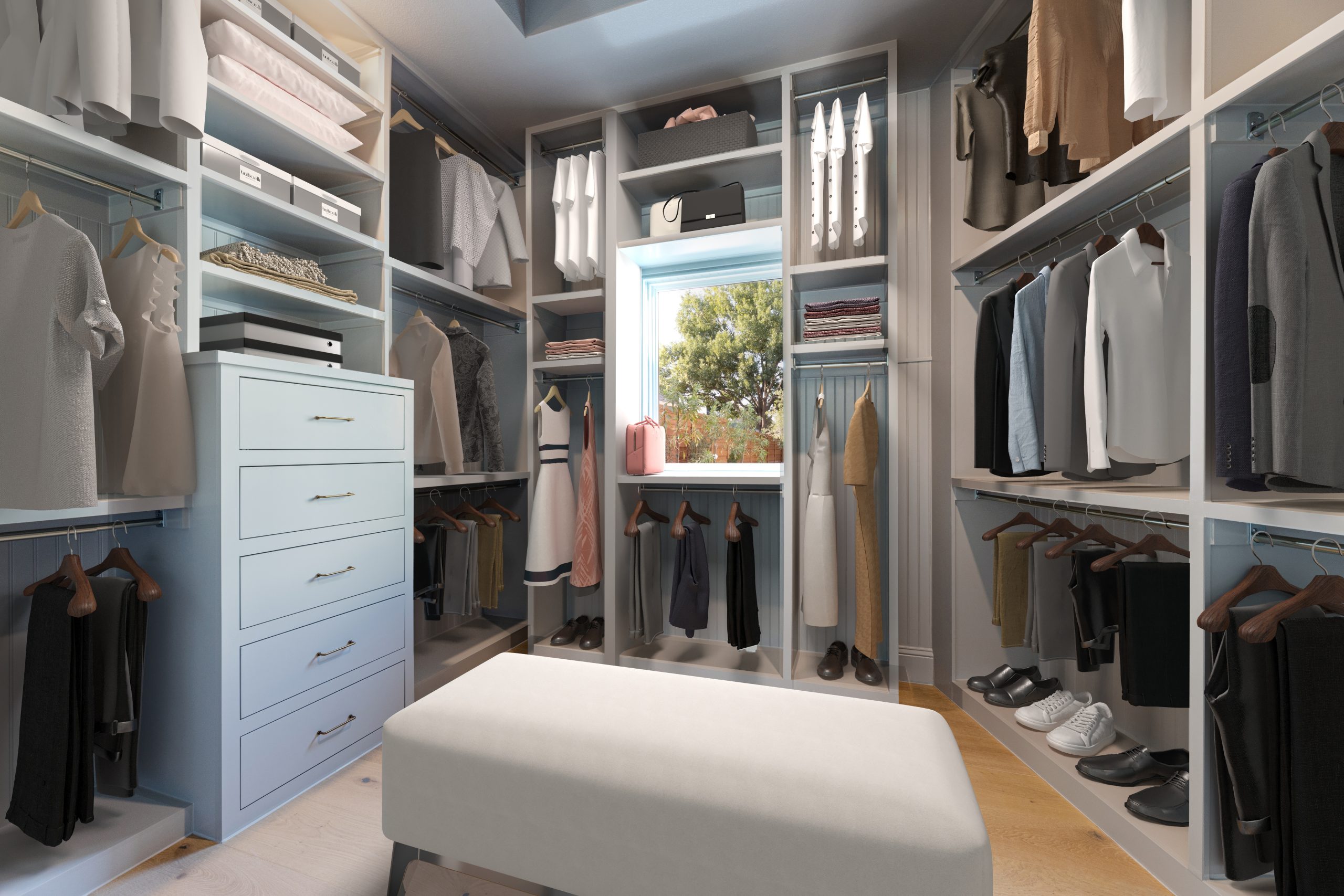 Featured Service: Virtual Staging
#6: From Dark & Dull to Bright & Airy
Even a well-designed room can look disappointing if the lighting isn't just right in the photos. This stylish living room went from dark and uninviting to bright and uplifting with just a few basic edits. We love how the orange sofa and fireplace really stand out now!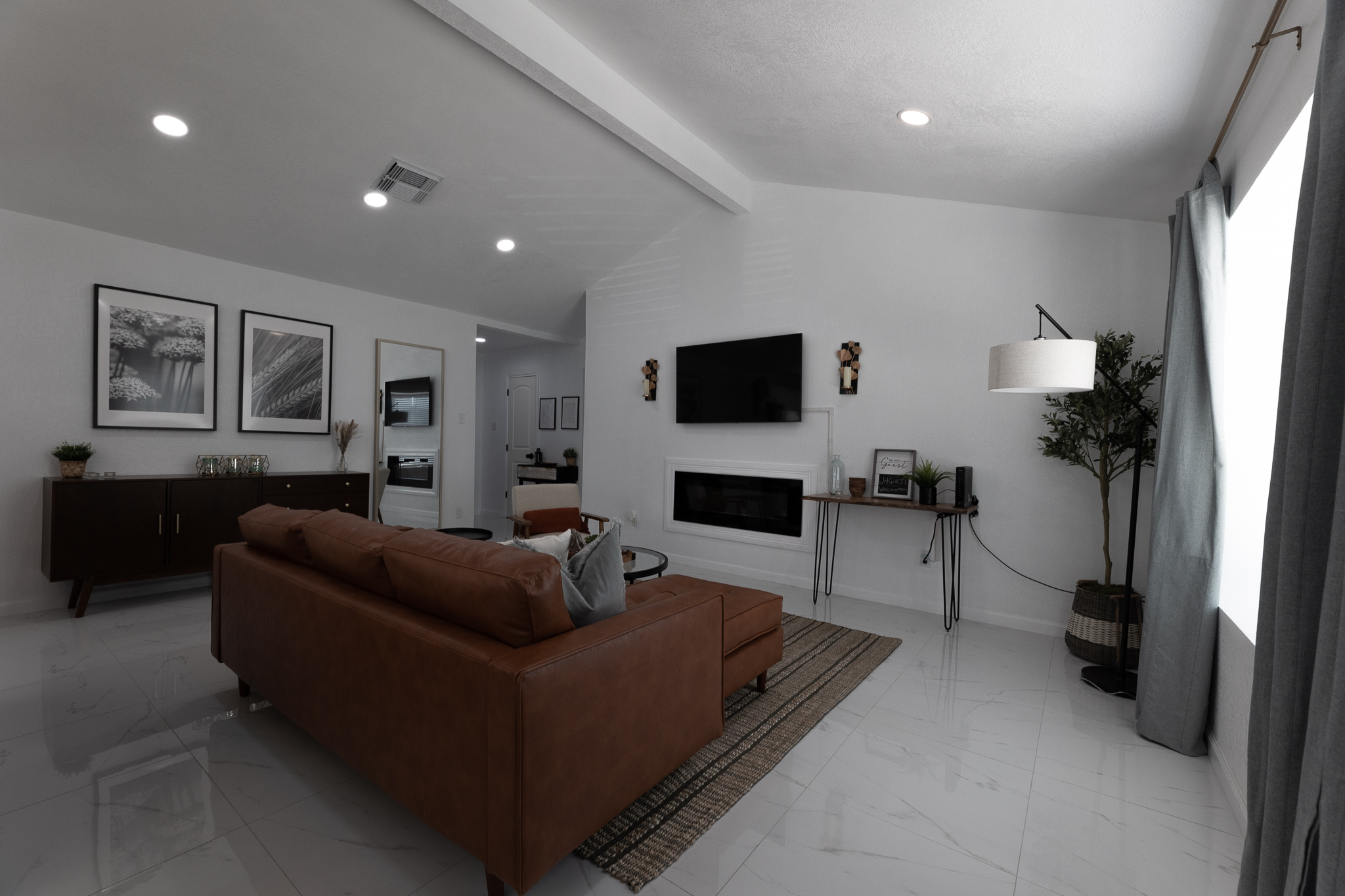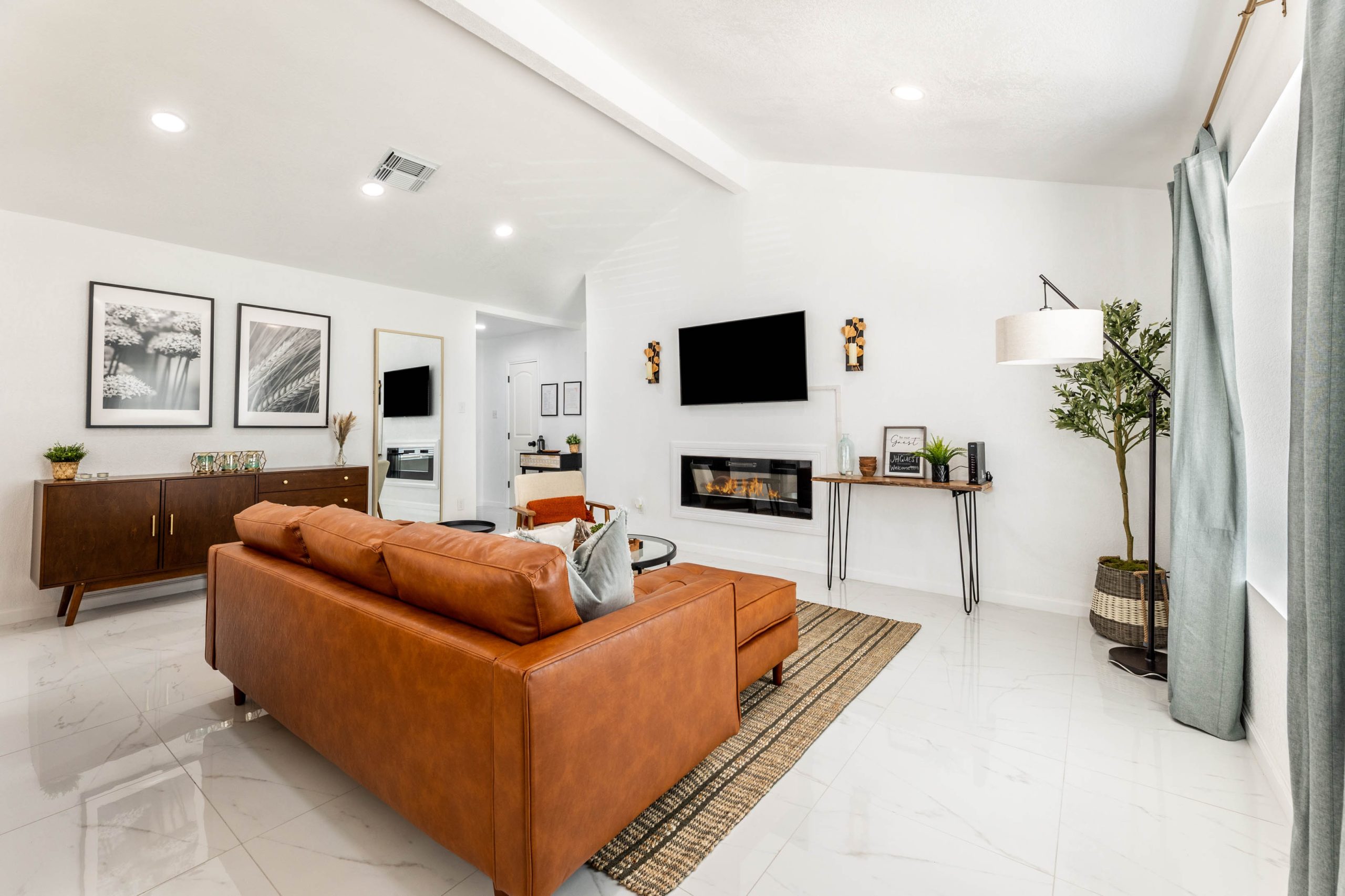 Featured Service: Basic Editing
#7: From Dreary to Eye-Catching
The before image for this home looks like the Addams family moved to the suburbs. While there is something for everyone, we think a few basic edits go a long way to attract more interest from buyers or renters. Look at what a difference some lawn maintenance and lighting can do!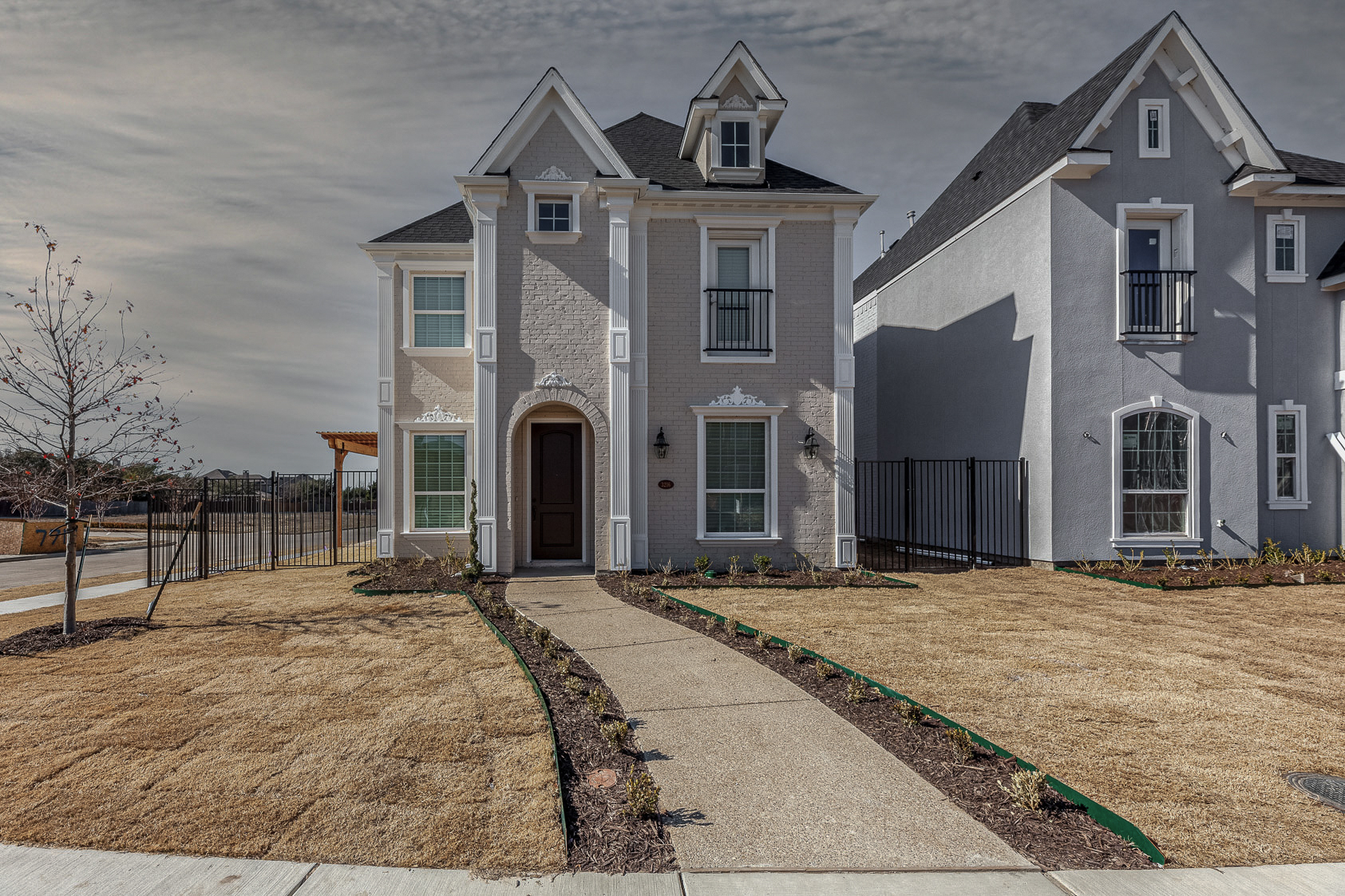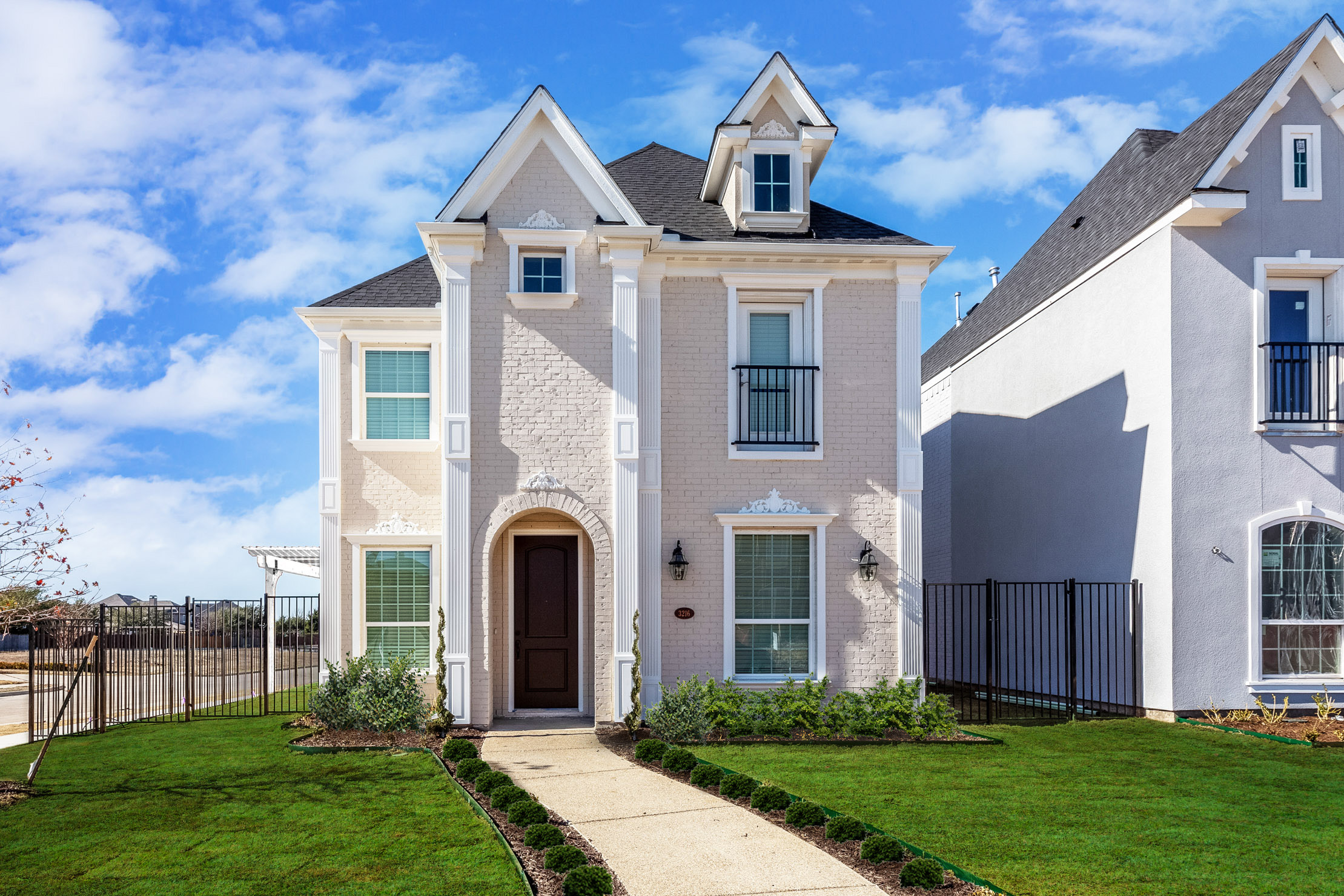 Featured Service: Basic Editing
#8: From Blank Canvas to Virtual Masterpiece
One of our favorite real estate photo edits is taking a blank canvas like this large, open pasture and turning it into a virtual masterpiece. This multi-story property was added through commercial virtual remodeling, including a new driveway, parking lot, and landscaping. How's that for a potential investment?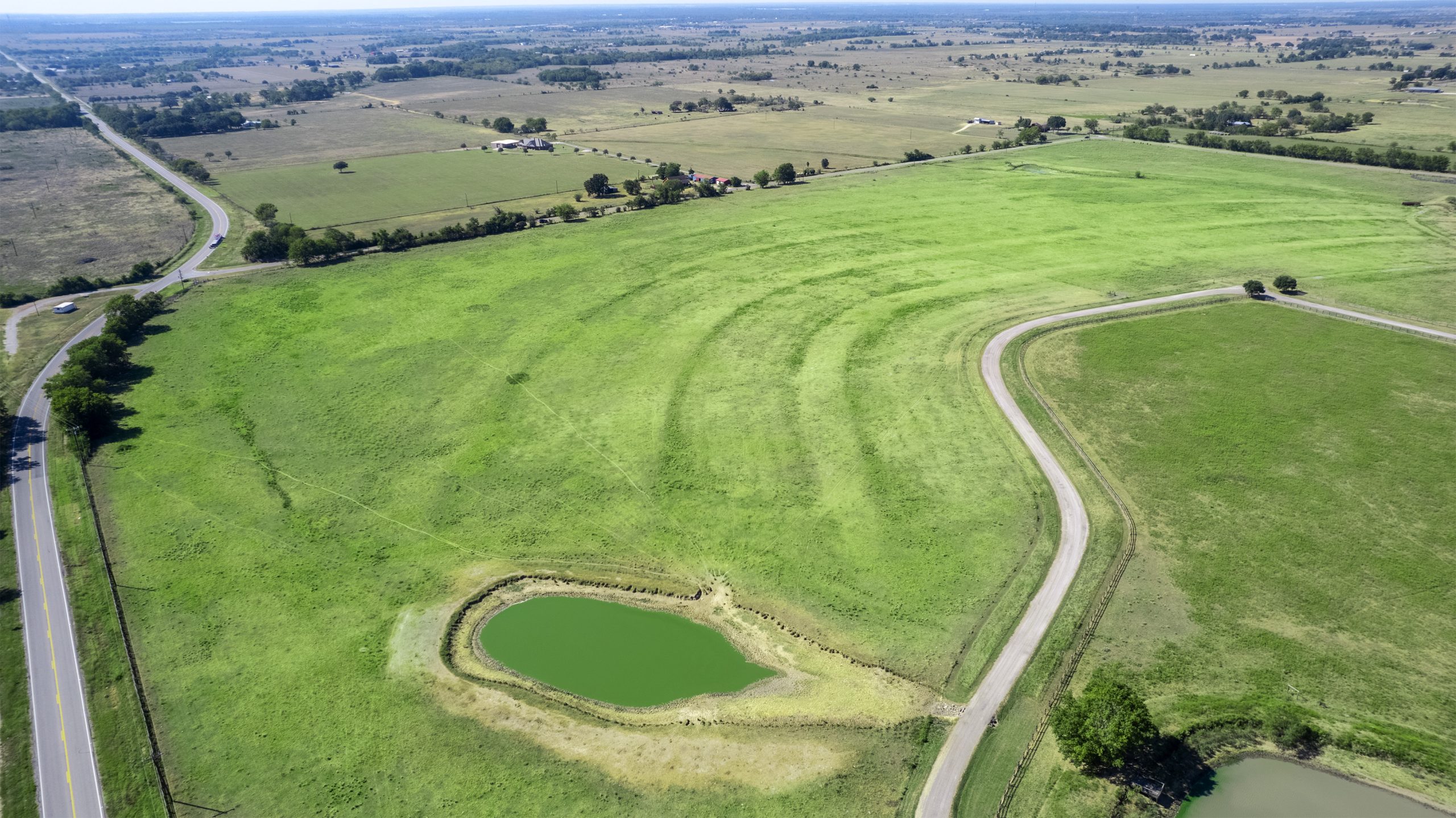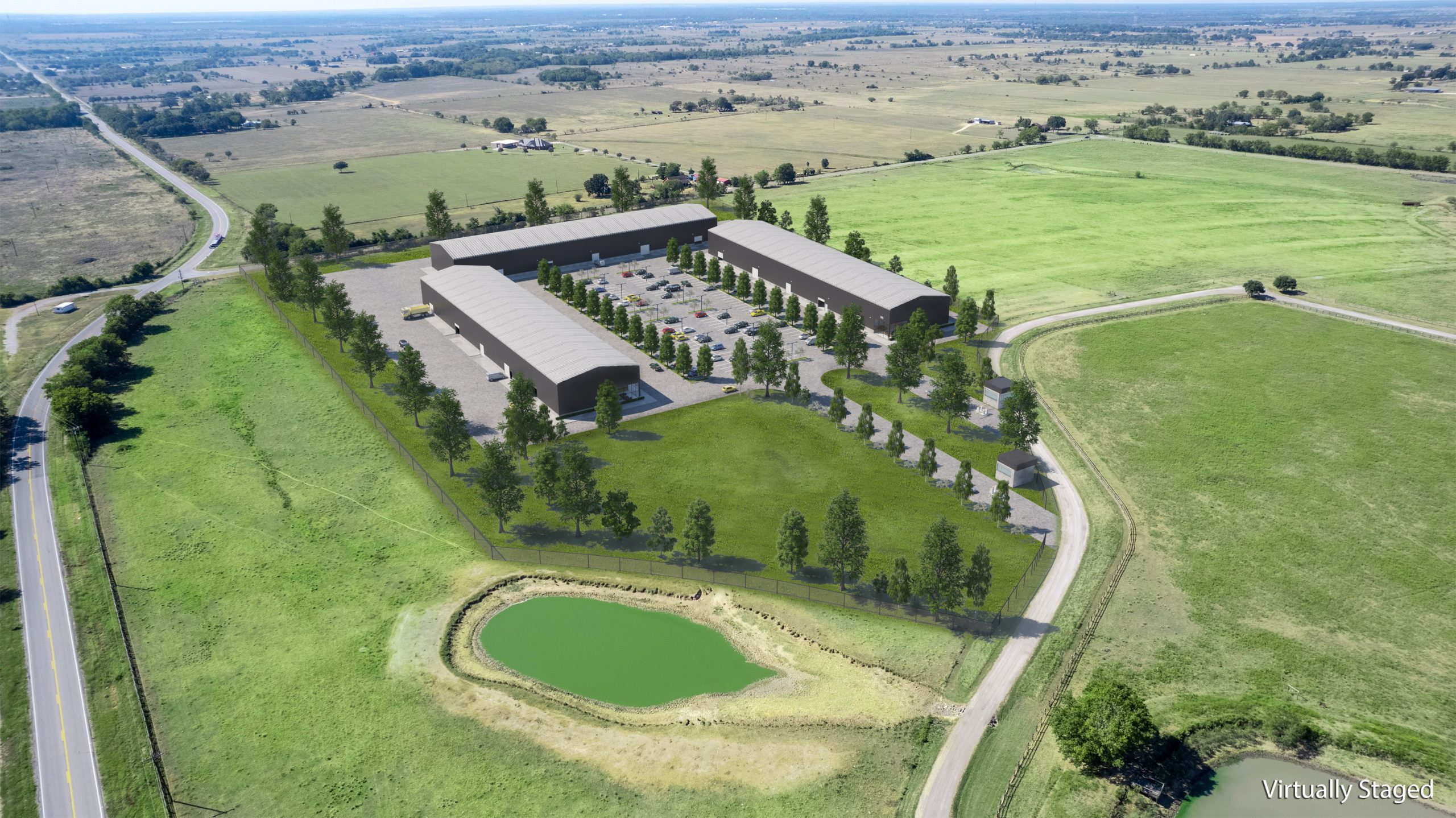 Featured Service: Commercial Virtual Remodeling
#9: From Green Grass to Blue Oasis
A nicely manicured lawn makes for a great backyard, but who doesn't love a pool? We especially love the tanning ledge complete with lounger chairs and a pitcher of tea! And don't forget the fire pit for roasting marshmallows on those cool nights.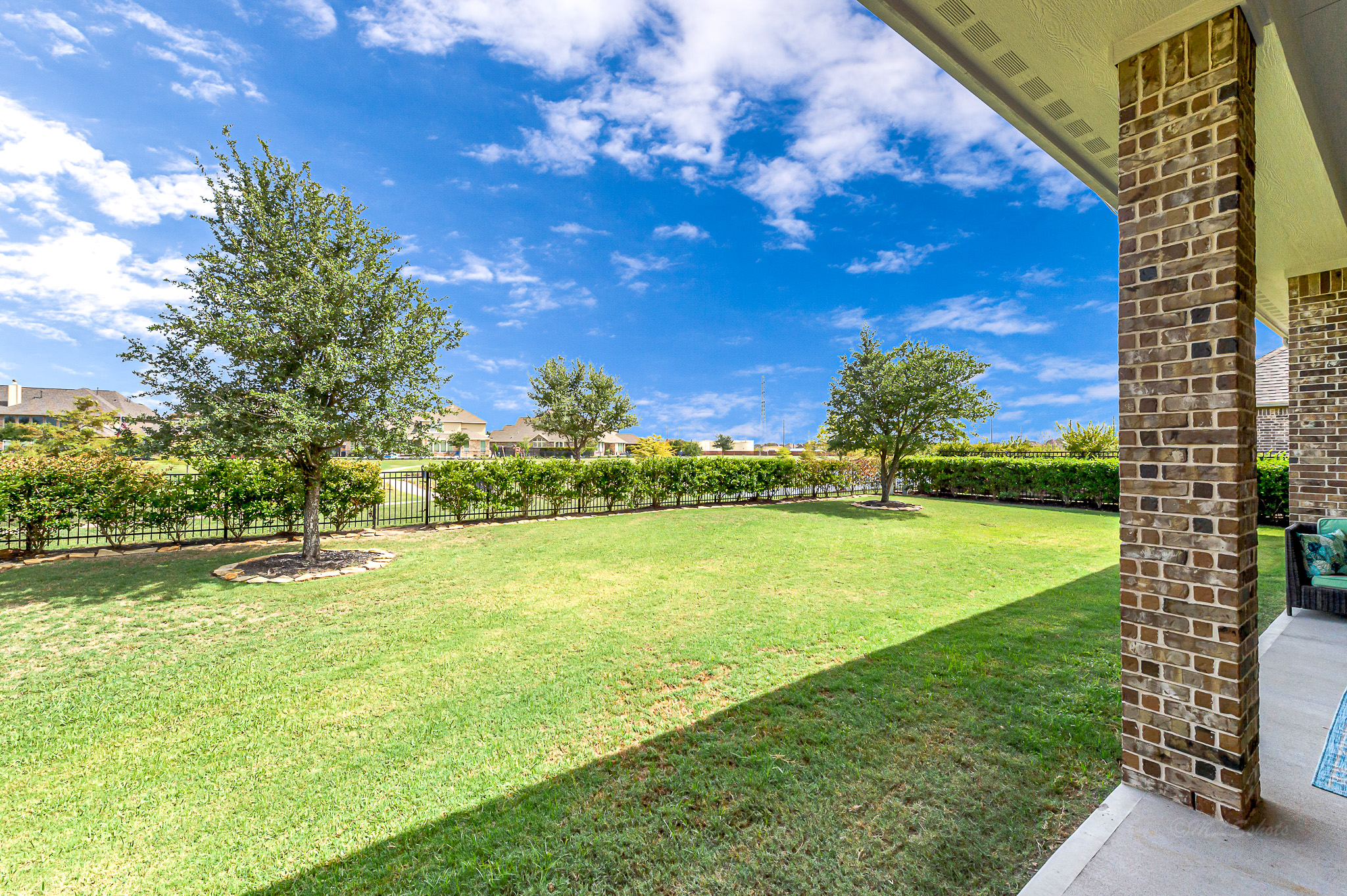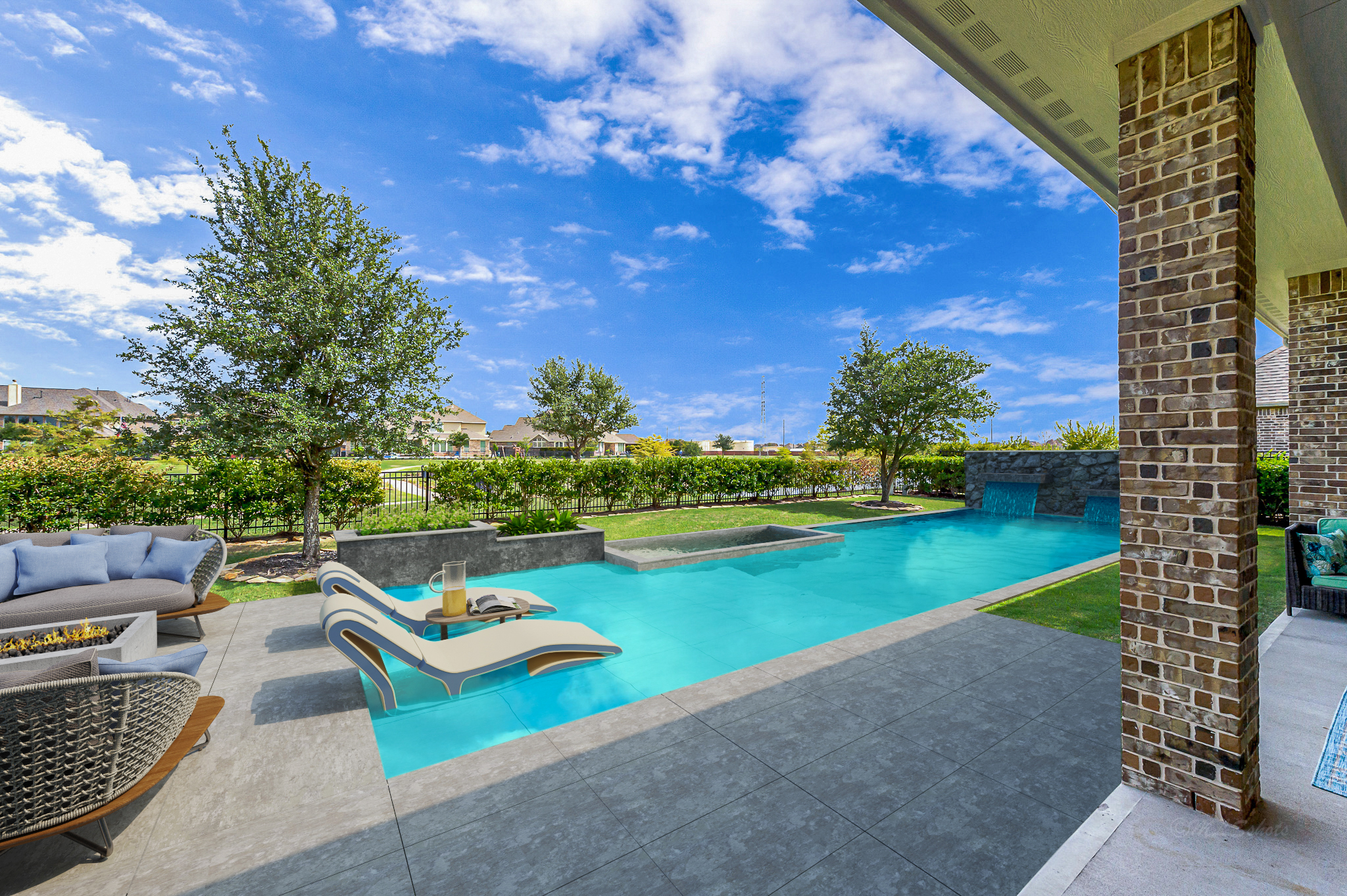 Featured Service: Residential Virtual Remodeling
#10: From Primary Bedroom to Getaway Suite
This virtual staging edit takes a large primary bedroom and turns it into the ultimate vacation getaway suite. We love the coastal blues and textures that make this room feel like the beach is right outside! And it's much easier for potential buyers or renters to imagine themselves relaxing, either in bed or in the additional seating area next to the private balcony.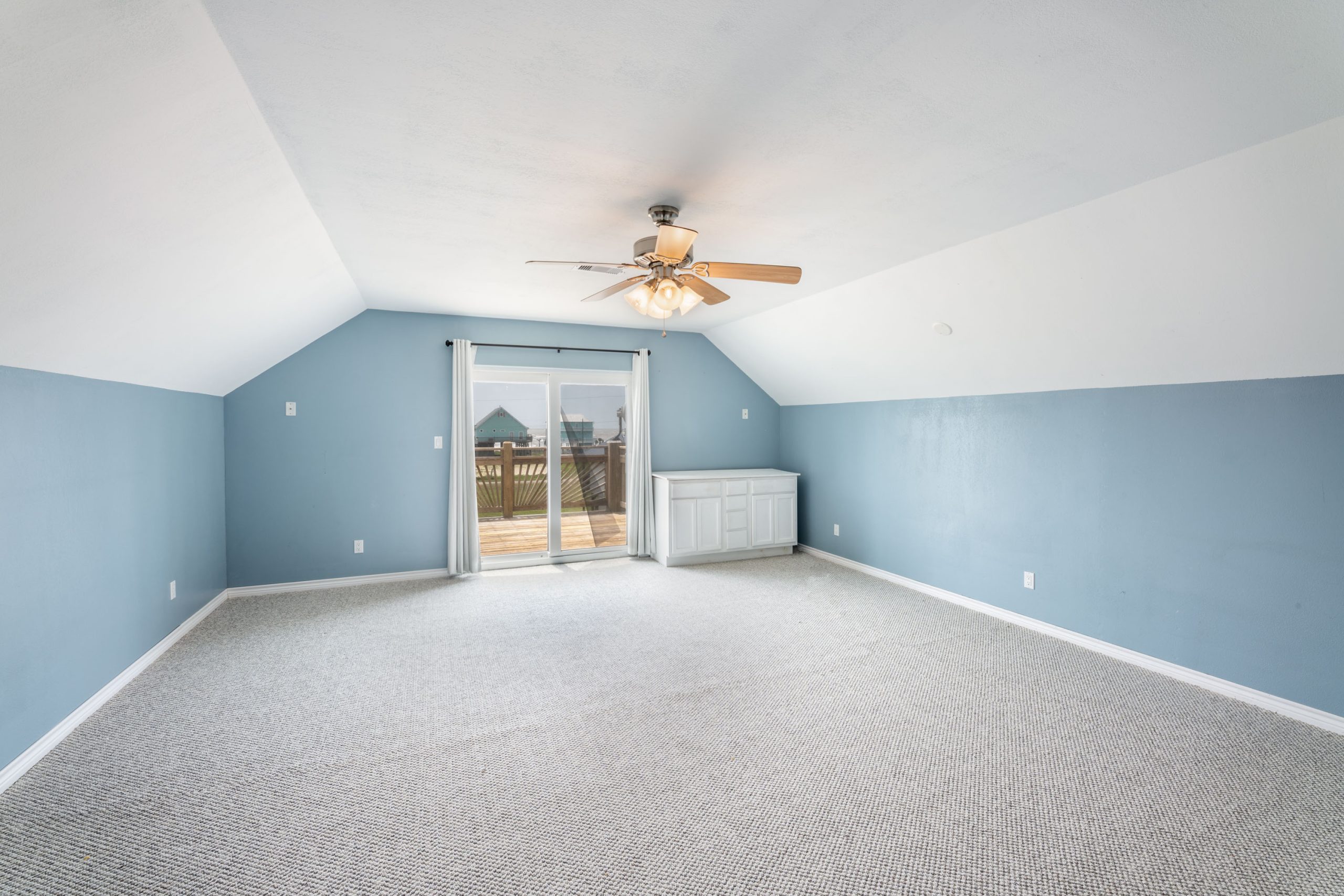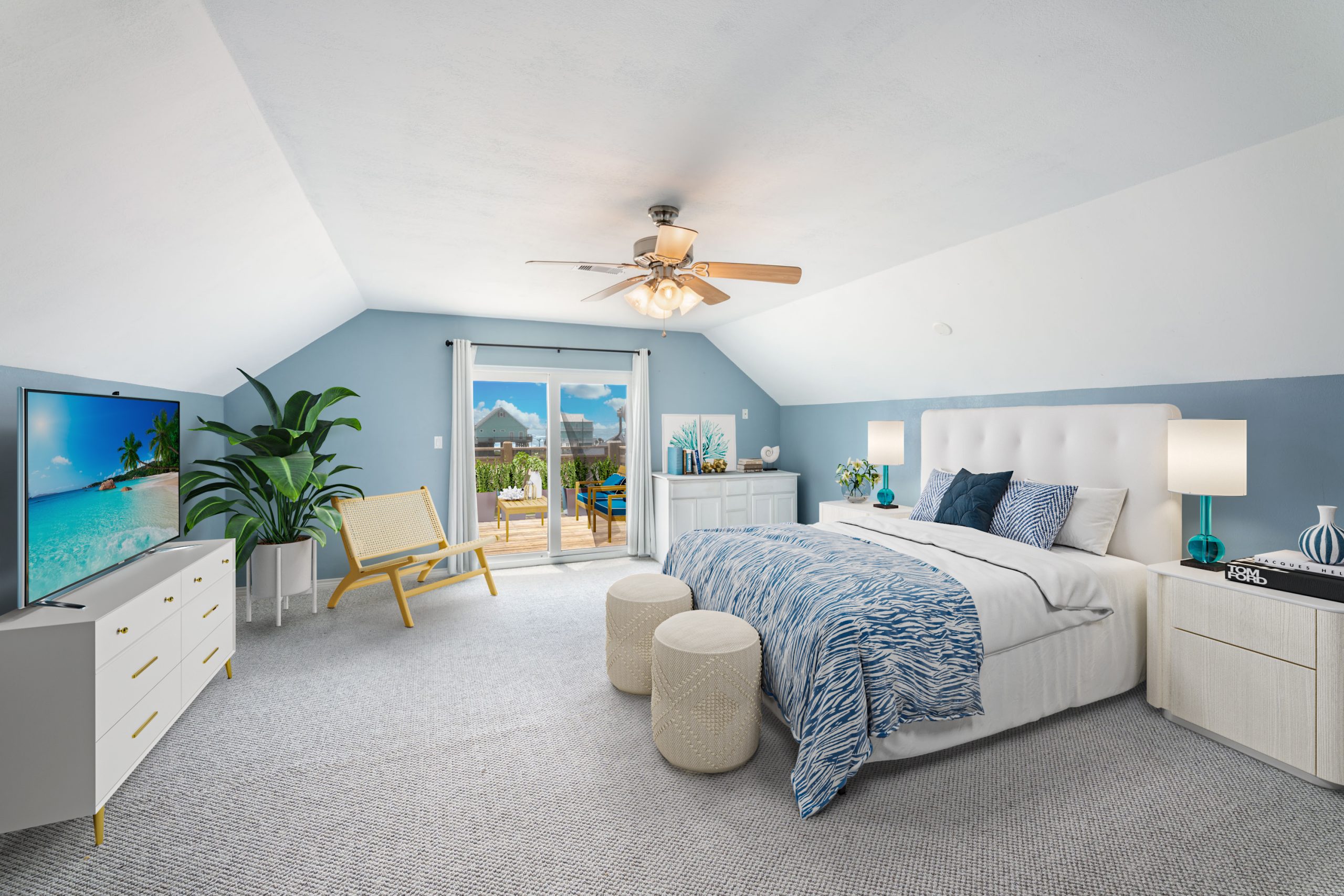 Which real estate photo edit is your favorite? Let us know in the comments! And check out our website to explore our services more. Not sure which editing service your project needs? Call us today and talk to one of our specialists about the best options for you!
Are you in need of a professional real estate photographer? Check out our residential and commercial photography services at Square Foot Photography!