How Does Virtual Staging Work on the MLS?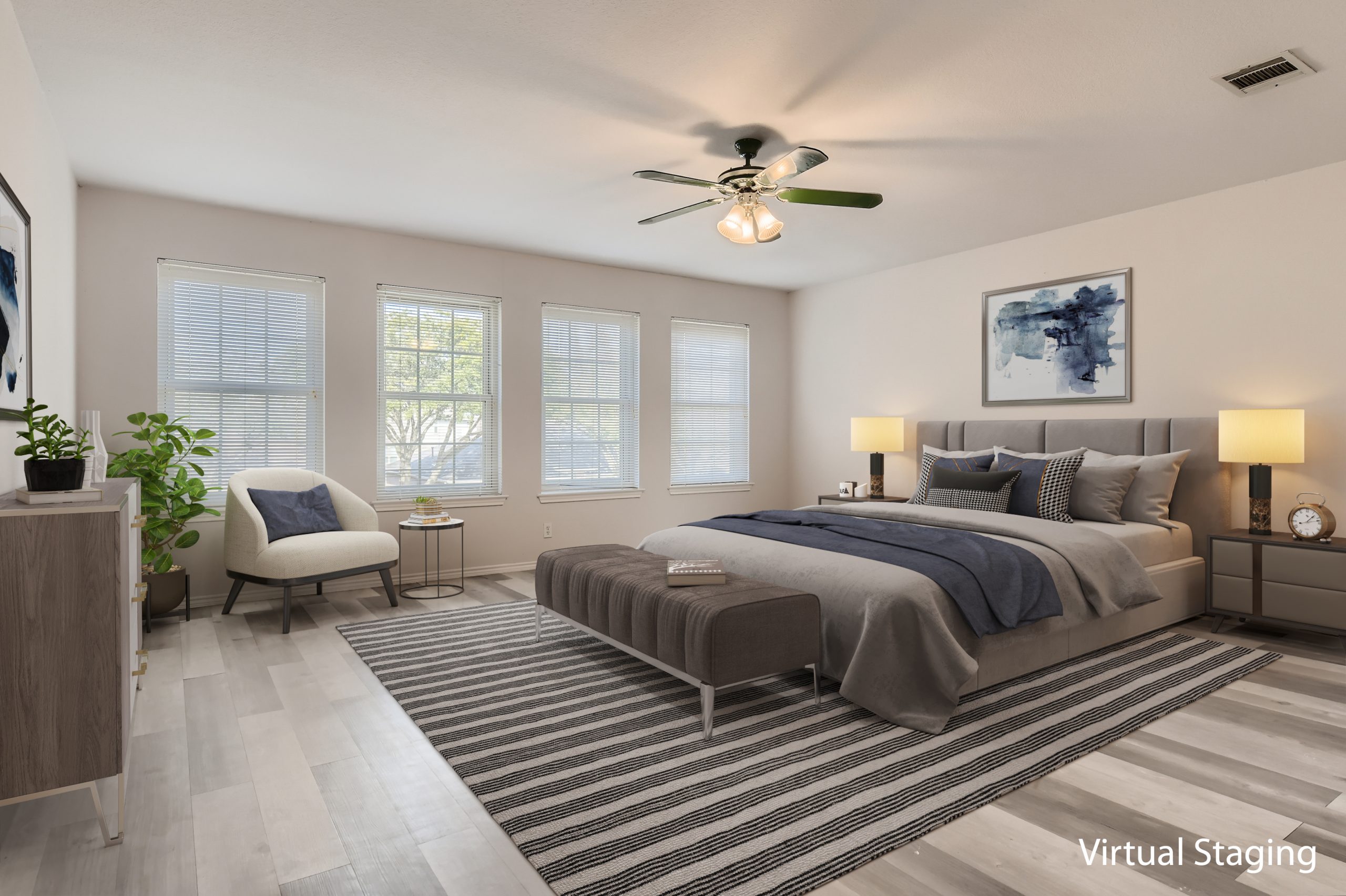 Virtual staging has proven to be a valuable tool in an agent's residential listing strategy. In 2021, the National Association of REALTORS® (NAR) Profile of Home Staging report found that "82% of buyers' agents said staging a home made it easier for a buyer to visualize the property as a future home." But how does virtual staging work on the MLS – are some edits not allowed? The requirements and restrictions for virtually editing listing photos will depend on your local MLS. Be sure to look up your local guidelines to stay compliant and avoid fees or complications in your transactions. First, we'll talk about best practices for virtual staging, and then we'll highlight a few MLS restrictions below.
Best Practices
Virtual staging digitally transforms a space by adding or replacing items, such as furniture, in listing photos. It shows buyers a space's potential and how much can realistically fit in the home. Here are a few examples of virtual staging allowed on most MLS platforms:
Adding realistic furniture to showcase the best layout and provide a reference for the room's actual dimensions.

Replacing existing furniture for a new style that better fits the home's aesthetic. Or replacing bulky pieces that make the room look smaller than it is.

Decluttering a photo to remove non-fixed items that would distract from a room's potential, such as personal items, kitchen tools, and other items that won't convey with the property.
Some MLS platforms require a disclosure that photos have been virtually staged, either on the photos themselves or in the listing information. Check your local MLS guidelines to be sure!
How Does Virtual Staging Work on Each MLS?
There are some exceptions and additions to the above guidelines since each MLS is as unique as the real estate market that it covers. It's best to seek written consent from your local MLS if you're ever unsure about the rules. Here are a few from major MLSs:
Bottom Line: Do Your Research
Make sure you are compliant with your local MLS and follow the NAR Code of Ethics. Article 12 requires agents to "present a true picture in their advertising, marketing, and other representations." Don't make any virtual changes that would mislead a buyer and potentially give them a way out of the contract. The goal is to increase interest and bring more people in the door. You don't want them shaking their heads in disappointment on the way out.
Most MLSs have their rules and regulations clearly stated on their website. When in doubt, always disclose that a photo has been virtually staged – put it on the photos themselves and in the listing information to cover all your bases. Then watch your showing requests surge – you'll go from listed to sold in no time!