Easements in Real Estate Are More Common Than You Think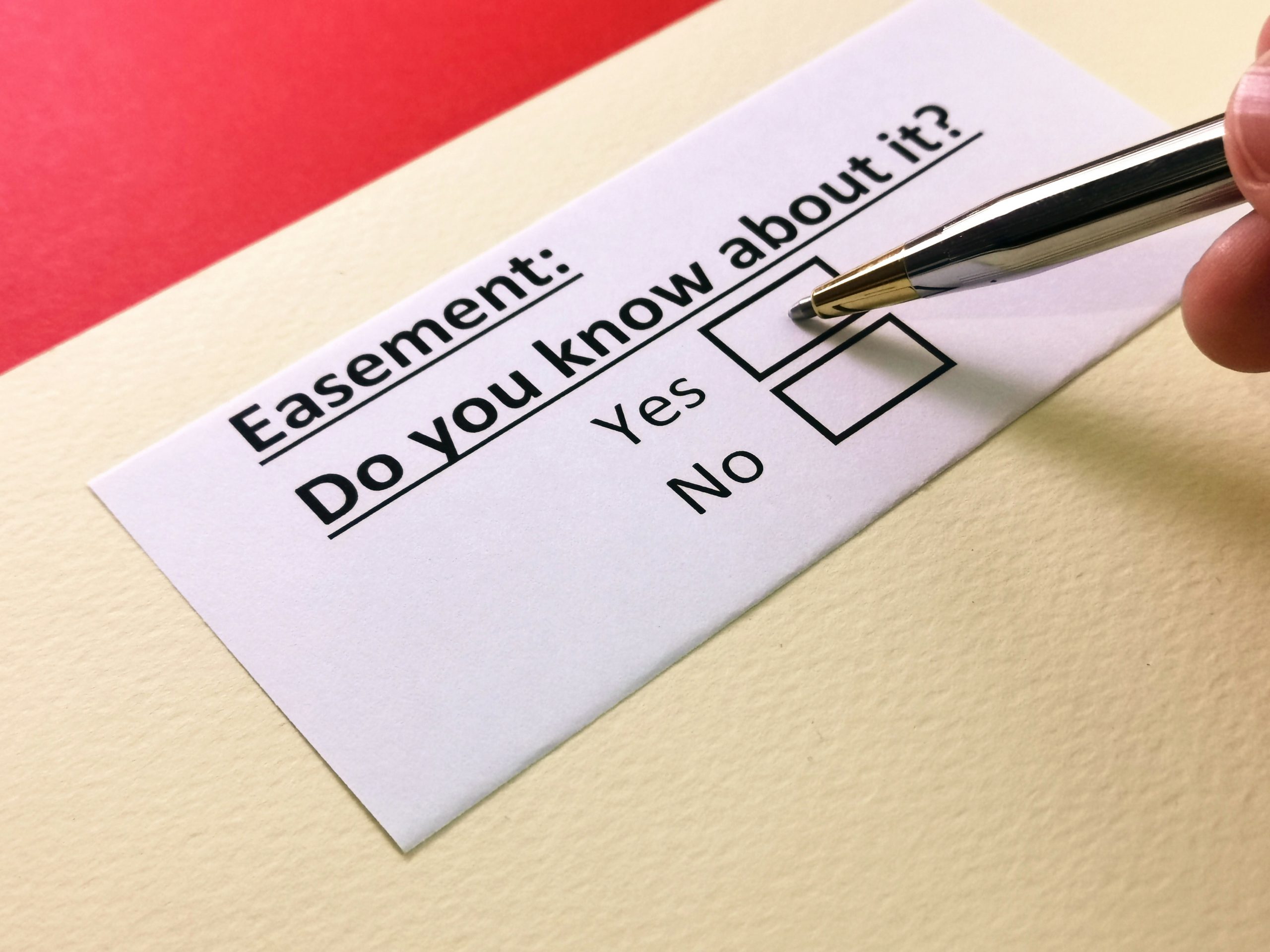 Do you know what easements in real estate do? Have you heard of them before? You probably have, though you might not recognize the name. An easement can be in your front yard, back yard, or even in your driveway! Or you might be enjoying the right to an easement over your neighbor's property (hopefully it's the friendly one!). There are many different types, so we'll focus on the most common easements, starting with a basic definition.
What Is An Easement?
An easement is an interest, or right, that allows or restricts access to, or use of, land or property. A common example might be a public utility company's right to temporarily access private property to install pipelines and electrical lines. An easement might also give your neighbors the right to cross your property to access a shared water source. The right to an easement is typically passed with the title of the property, whether through a sale or by inheritance. So, let's look at how an easement can be created and what it means for the holder of the easement.
Types of Easements in Real Estate
Express Easement
An express easement is one that is intentionally created through legal documents. It's "expressly," or explicitly, stated in writing. An express easement can be created or transferred through a will or a deed, either with property or on its own. 
Implied Easement
Some easements are not written down and recorded, but they are "implied" by a set of circumstances. This is most common when larger plots of land are divided into smaller parcels and sold separately. Easements that applied to the whole property may still apply after dividing the land, provided they are "reasonably necessary" to enjoy the original property.
Prescriptive Easement
A prescriptive easement requires a prior use of the easement, similar to implied. The difference here is that prescriptive easements can be created from a mistake or a misunderstanding. Say your neighbor accidentally built their fence three feet into your property's boundary line. After going unnoticed for a number of years, they now have a prescriptive easement on your property.
Easement Appurtenant
An easement appurtenant covers the right of one neighbor to use or cross an adjoining property. For example, you live near the ocean and the only way to access the beach is by using your neighbor's private walkway. You are benefitting from an easement appurtenant in this case.
Easement in Gross
An easement in gross gives the right to a private individual, commercial group, or municipality to use or access a property. This sounds like several other easements, but this one does not transfer with ownership of the property. Nor does the beneficiary of the easement have to be a neighbor. You could grant your friend in another county the right to fish in your pond, but that right would dissolve if you no longer own the property.
Utility Easement
A type of easement in gross, a utility easement does exactly what it sounds like. It grants a utility company the right to access a property for the purpose of establishing pipelines or electrical lines. This is usually only necessary when the lines are first installed, but it can also be used for ongoing maintenance and repairs.
As you've learned, there are all kinds of easements in real estate and some of them can pop up seemingly out of nowhere. And there are even more types than what we've listed here! Avoid unwanted surprises by thoroughly verifying the title and survey, which shows a property's boundaries and easements. Seek out a real estate attorney before purchasing or selling a property you suspect might have an easement.
Do you have a property listing with an easement? Book Square Foot Productions' aerial spotlight services to highlight the property lot and easement access in your listing photos! A visual guide can help potential buyers understand the full picture of what they're getting (or not getting).