14 Winter Staging & Home Décor Ideas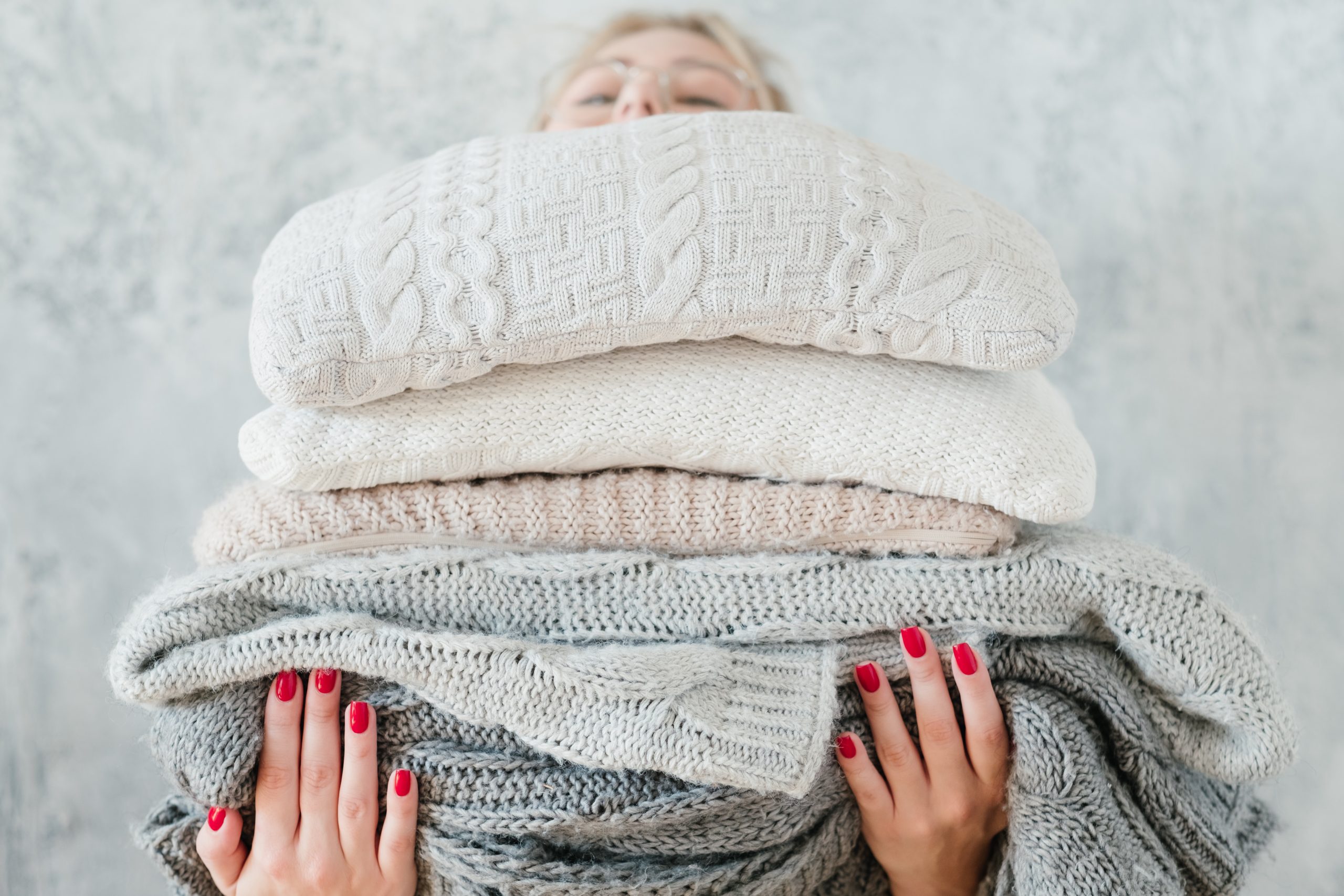 On November 1st, the "Holiday Queen" Mariah Carey announced it was time to smash the pumpkins and put up the tree and snowflakes. If you don't subscribe to the pre-Thanksgiving decoration trend, then don't worry because it's never too late to start! Winter home décor ideas can work all the way through February to create a cheerful, cozy atmosphere in your home. Here are 14 ideas to decorate your home for fun or stage it for winter listing photos if you're getting ready to sell.
Cozy Rugs
High-pile rugs feel softer with higher fibers than low- or mid-pile rugs, giving a similar cozy appearance to a shag rug. Just be wary of using them in high-traffic areas as they can be more difficult to vacuum.
Nature-Inspired Colors
This season is all about earthy colors found in nature – think deep forest greens, burgundy berries, and warm browns. Paint a trendy arch that's easy to paint over with each season or accent the room with throw pillows and chunky knit blankets, layering the colors and textures.
Silver Finishes
Silver bells are ringing this winter season! Switch out the hardware around your home for silver finishes. If that's too permanent, add silver touches with candlesticks, table runners, and strings of ornaments hung throughout the house.
Portable Fireplaces
Make your outdoor space usable in winter with an electric fireplace. A portable fireplace will warm smaller spaces and provide the aesthetic without the maintenance of a real one. If you prefer a real flame, try a tabletop fire pit you can actually roast marshmallows over.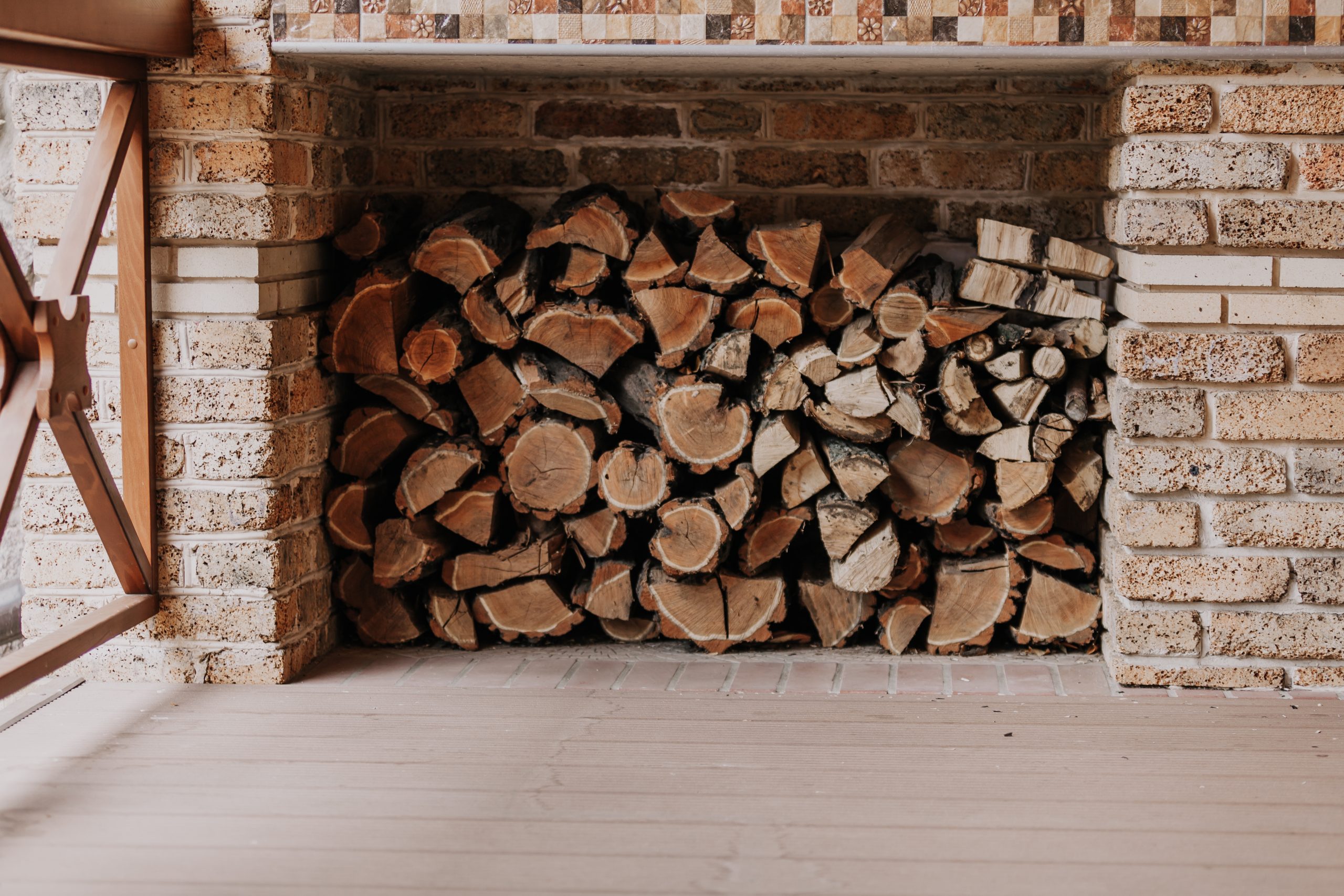 Firewood Display
Even if you don't have a fireplace, a firewood display can stand as cozy décor on its own. Have a non-functioning fireplace? Stack the wood inside it! Larger blocks of wood can also double as stools for extra seating when guests come over. Netflix and YouTube have virtual displays that loop for hours for a wood-free option, giving your home an endless cozy feel without the hassle of real firewood.
Check Patterns
This winter, check patterns are the new plaid, forming symmetrical squares with only two colors rather than intersecting lines with many colors. Go for a classic look with red and black or switch it up with green and silver (Slytherin House, anyone?).
Holiday Blooms
Poinsettias are known as the "Christmas flower" and are sold almost everywhere you look. Think outside the box this year and use cranberries, moss, pinecones, bare branches, and birchwood accents. These are low- to no-maintenance festive décor that will look beautiful all season.
Cottage Holiday Decor
Make your home feel like a cozy cottage by mixing wood features with metals for some contrast and using greenery to fill in empty spaces. Complete your cozy cottage atmosphere with plenty of throw pillows and vintage quilts to curl up with. Take it to the next level with some DIY touches – a homemade knitted quilt, pressed flowers or painted gnomes.
Fake Snow Accents
What's a holiday season without snow? Fake snow is mess-free and will survive any temperature. It's sold by the bag, or you can create your own with cotton balls and quilt batting. Build a snowy base to surround other holiday décor and glue cotton balls together on a string for a winter garland.
Holiday Smells
Candles are a home's best friend, setting the mood in any room by scent alone. Classic holiday scents like baked apple pie, cinnamon, and nutmeg can be found at most stores. Go flame-free with diffuser sticks and pine forest-scented ornament sticks that can hang anywhere, not just on a tree.
Candelabras and Fairy Lights
As we've all learned on Zoom, lighting makes all the difference! Fairy lights give a warm glow and a cozy atmosphere all year. Switch out your white candlesticks for red, green, or winter blue, and place them in sconces and candlestick holders (silver, of course).
Garlands
Garlands look great on the mantle and lining the stairs but get creative with them in the rest of your home, too. Try draping one on the bathroom mirror, in the kitchen above the sink or along open shelving, and on a four-poster bed frame. A garland also works to frame and draw attention to a gallery wall.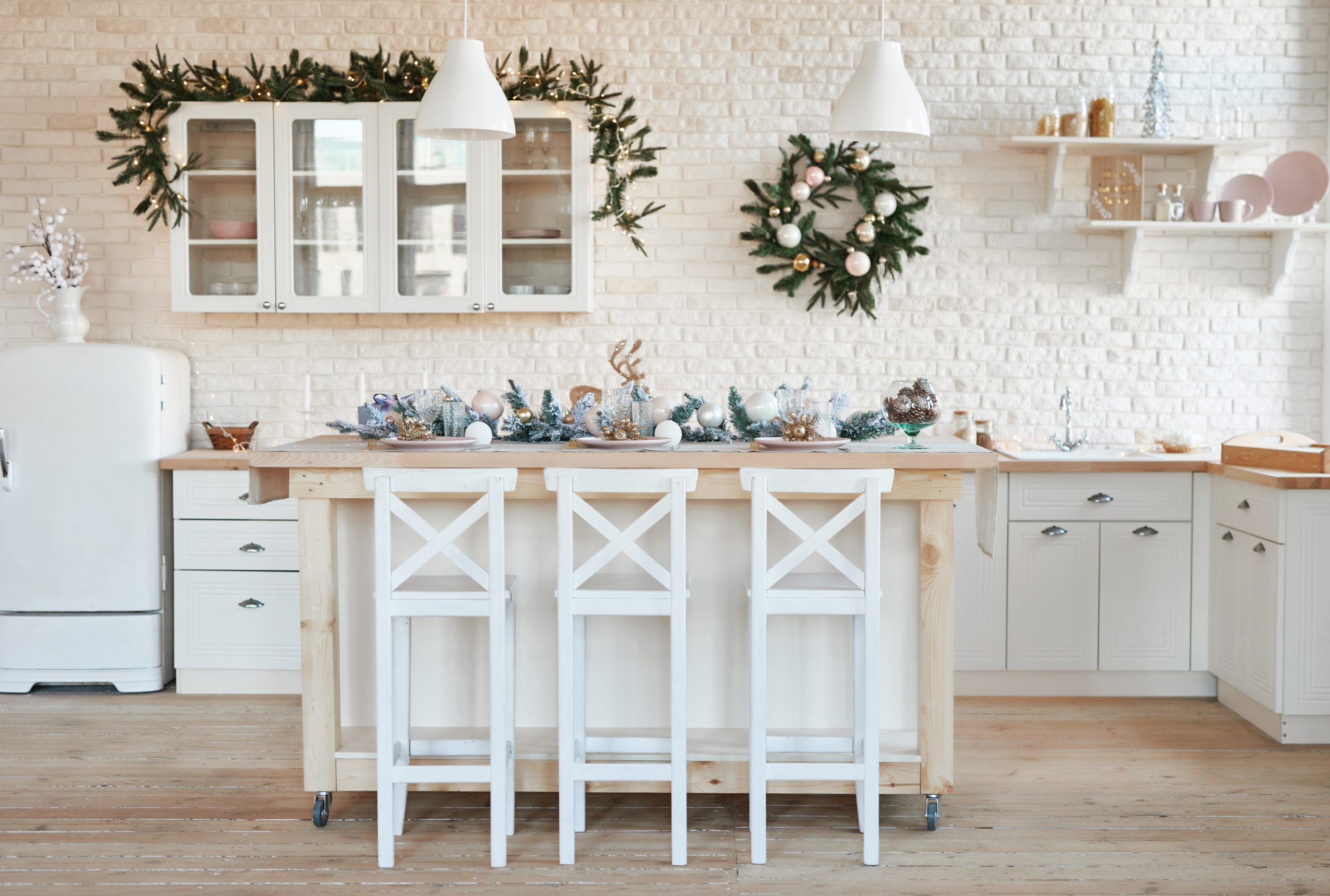 Rustic and Earthy Serving Dishes
Having a holiday party? Display yummy treats on rustic platters, trays and fruit bowls. Use both dark and light wood, layering them with tray stands and wooden blocks or log rounds.
Winter Figurines
Holiday houses have been so popular over so many years that people have grown huge, priceless collections. Mix it up this winter with smooth, solid white houses and accent with reindeer figurines and gnomes in little cozy sweaters.
Take It or Leave It – We've Got You Covered
If you're getting ready to list a home and don't want to go all out this year, Square Foot Productions can virtually stage photos with some of these elements for you. Add a tree here, a fire there, and buyers will see the cozy appeal. When the house is already decorated and the listing photos need to be holiday-free, book a decluttering service to undeck those halls.
Whether you decorate trendy, quirky, or traditional, it's most important to just have fun with it! Take a page from Marie Kondo's book and use décor that brings you joy – after all, that's what the holiday spirit is all about. Happy Holidays and enjoy your winter wonderland!